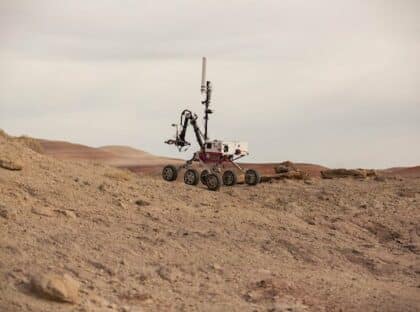 The Mars Society is pleased to announce that Kevin Sloan, Director of the Mars Society's University Rover Challenge (URC), and several student team participants will be joining Red Planet Live host Ashton Zeth on Tuesday, August 15th (5:00 pm PT) to talk about the recent rover competition held in Utah, robotics, and STEM education.
Launched in 2006, URC is the world's premier robotics competition consistently drawing talented and promising university students from around the world. Held annually in the desert of southern Utah at the Mars Desert Research Station (MDRS), the rover contest challenges student teams to design and build the next generation of Mars rovers that will one day work alongside human explorers on the surface of the Red Planet.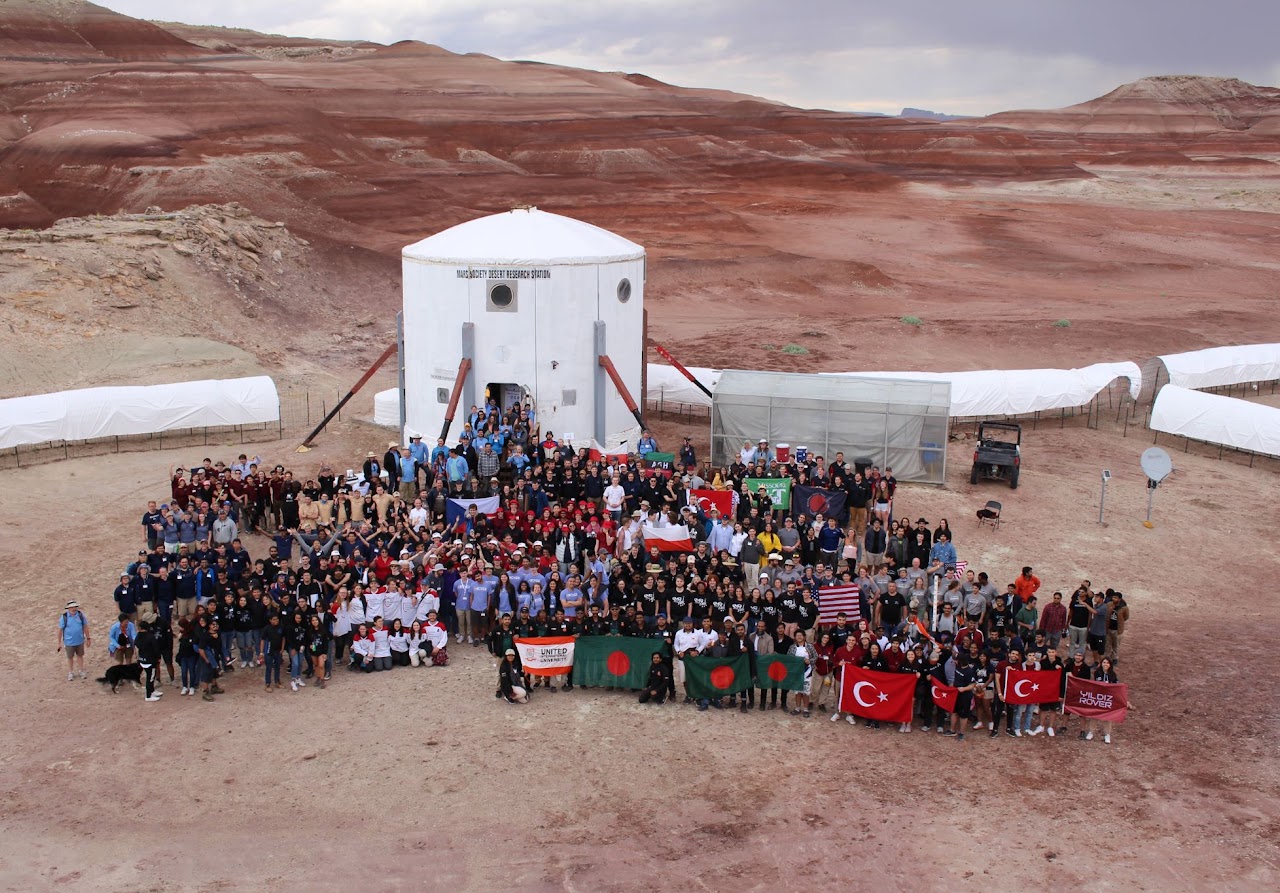 104 student teams from 15 countries began the year competing in the URC 2023. In March, the top 37 teams were invited to compete in the final round at MDRS, which concluded on June 3rd. During the three-day robotics challenge, teams and their rovers competed in four separate missions: Science, Extreme Delivery, Equipment Servicing, and Autonomous Navigation in the Mars-like environment in and around the Utah-based Mars habitat.
Included in the URC panel will be Mr. Sloan, long-time head of the University Rover Challenge and a veteran systems engineer with a background in robotics, human-machine interaction, and technology planning and management within the defense and space communities, along with Riley McAllister, a member of the 2023 URC champions Team Mountaineers and a fourth-year undergraduate student pursuing a dual degree in computer science and computer engineering at West Virginia University, and Tal Donde, a member of the 2023 URC participant Team Nova Rover and a third-year undergraduate student studying for a degree in Robotics and Mechanical Engineering at Monash University (Australia). 
To participate in our RPL podcast (free of charge), please register online. During the program, you'll be able to submit questions to the URC panel. Thank you, and we look forward to welcoming you to our live RPL broadcast!

Red Planet Live is a monthly live one-hour podcast from The Mars Society. Our host, Ashton Zeth, interviews the people instrumental in exploring and settling Mars. The show will focus on a wide variety of topics, including Mars and space exploration, STEM education, technology, women in science, commercial space, and much more, with exciting and open discussions involving experts in these respective fields.