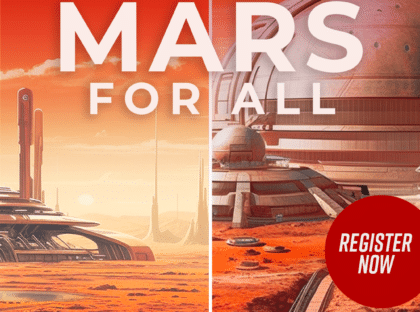 The Mars Society is pleased to announce that the official program itinerary for the 26th Annual International Mars Society Convention is now available online. Check it out at: https://bit.ly/3LnO34W.
The global forum, to be held at Arizona State University (Tempe) from October 5-8, will include dozens of talks by leading scientists, engineers, government policymakers, members of the media, and space advocates about the latest news about Mars and space exploration.
A special panel has also been scheduled to outline the Mars Society's new Mars Technology Institute initiative.
To register for the 2023 convention, please visit: www.marssociety.org. Volunteer and sponsorship opportunities are still available. There are special ticket rates for seniors and students. Current ASU students are eligible to attend free of charge (although registration is required).
We hope that you'll be able to join us in-person or virtually this October!