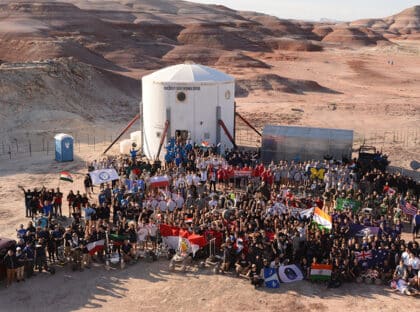 After the most competitive System Acceptance Review in University Rover Challenge (URC) history, a record 37 teams from 10 countries will compete at the URC2023 Finals, scheduled to be held June 1-3, 2023 at the Mars Society's Mars Desert Research Station (MDRS) in southern Utah!
104 teams (also a record) began the year competing for a coveted invitation to the URC Finals. Teams submitted both written reports as well as video demonstrations of their rovers, which were scored by URC's panel of judges.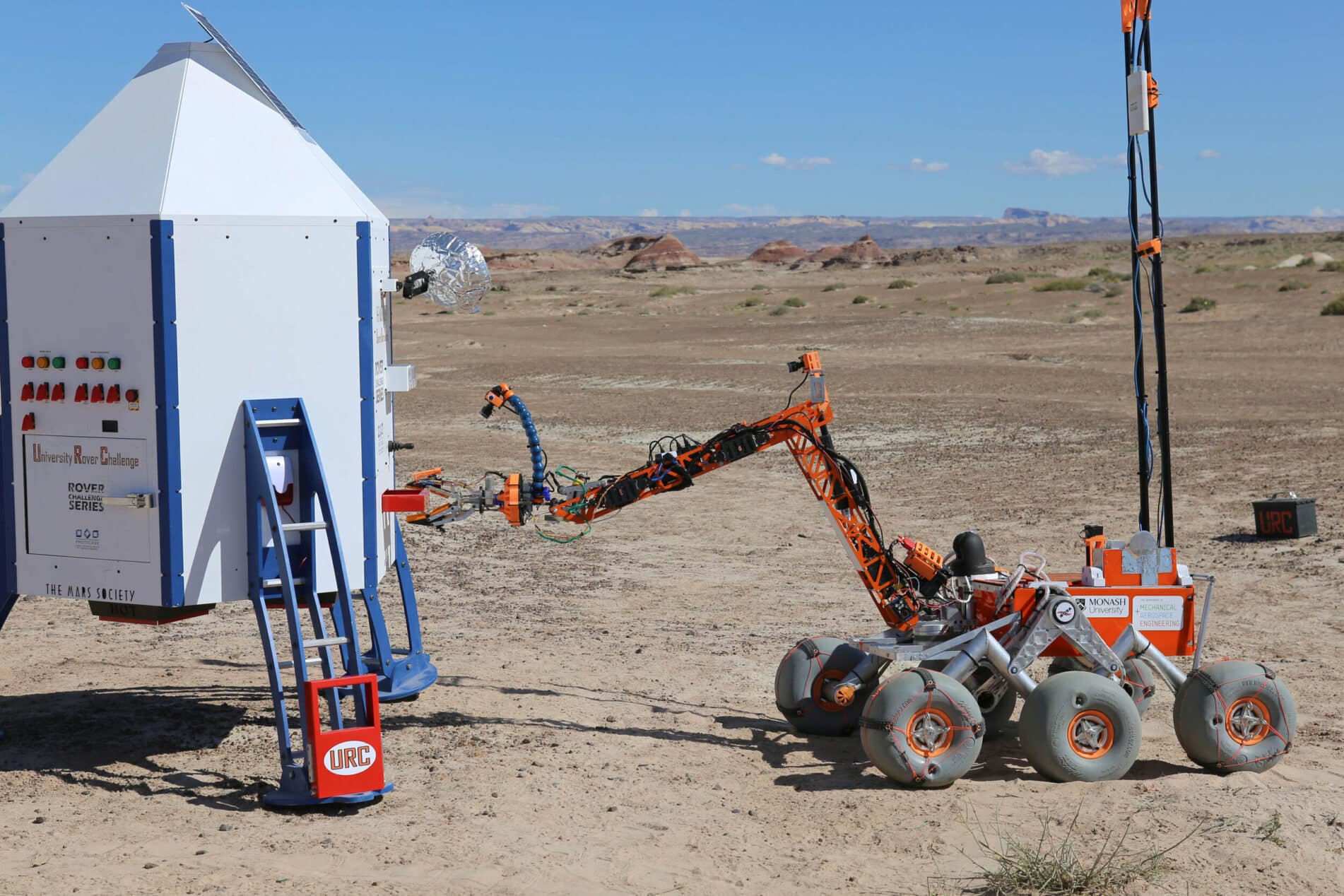 Typically only the top 36 teams will qualify, however the incredibly competitive scores resulted in the judges expanding the field for an additional team in 2023. URC management commends all of the participating teams for their hard work, dedication, and perseverance!
We invite you to watch a special video introducing all 37 student teams. Countries represented at this year's URC event include: Australia, Bangladesh, Canada, Czech Republic, Egypt, India, Mexico, Poland, Turkey, and the United States.
The 37 finalists will now spend the next two and a half months refining their rovers and conducting advanced testing to prepare themselves for the field competition in one of the most extreme and Mars-like environments on Earth!
URC is the world's premier robotics competition for college students, challenging the teams to design and build the next generation of Mars rovers that will one day work alongside astronauts exploring the Red Planet. Launched in 2006, URC consistently draws an international field of the most talented and promising students around.