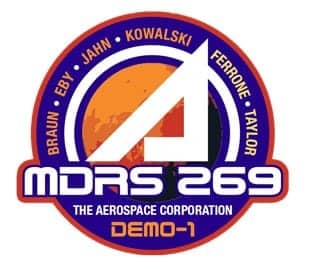 We're glad to announce that members of Mars Desert Research Station (MDRS) Crew 269, led by their commander Dr. Kristine L. Ferrone, are set to appear on the next episode of the Mars Society's Red Planet Live (RPL) podcast, scheduled for Tuesday, March 21st (5:00 pm PT / 8:00 pm ET).
A monthly one-hour video podcast hosted by Ashton Zeth, RPL brings together the people instrumental in planning for the exploration and eventual settlement of the red planet, covering a wide variety of topics, including Mars and space exploration, STEM education, technology, analog research, women in science, and much more.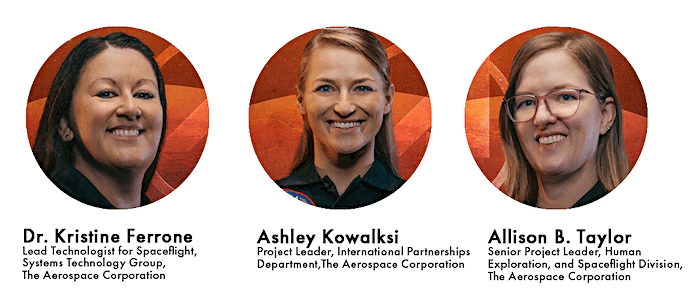 Sponsored by The Aerospace Corporation, Crew 269 spent two weeks (November 27 – December 10, 2022) on the MDRS campus carrying out analog research and field studies, working to maximize involvement from across the corporation to ensure maximum scientific return.
Representing the MDRS crew will be:
Kristine Ferrone, Ph.D. (Commander)
Allison B. Taylor (Executive Officer)
Ashley Kowalski (Crew Engineer)
To register online for the Red Planet Live podcast, please click here.
Have a chance to win a personalized autographed copy of "The Case for Mars" from Mars Society President Dr. Robert Zubrin by registering via Eventbrite for this RPL episode! The winner will be announced at the close of the show on air on Tuesday, April 21st!
We look forward to welcoming you to our latest episode!
Established and managed by the Mars Society, MDRS is the largest and longest-running Mars analog program in the world, having hosted over 1,000 crew members during its more than two decades in operation in Mars-like terrain of southern Utah. To learn more about MDRS, visit: mdrs.marssociety.org.
The Aerospace Corporation is an independent, non-profit corporation operating the only FFRDC for space enterprise. The corporation performs objective technical analyses and assessments for a variety of government, civil, and commercial customers.