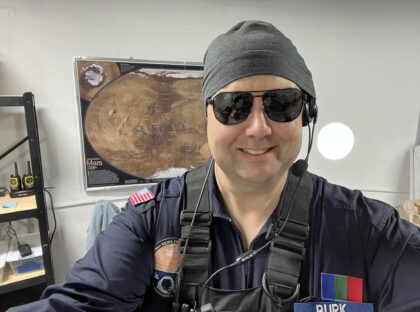 Red Planet Live will be welcoming James Burk, Mars Society Executive Director and veteran analog astronaut, to the show just days after the completion of Crew 261's two-week simulation, which he is currently commanding at the Mars Desert Research Station (MDRS) in Utah until May 13th.
Join us three days later – Tuesday, May 16th (5:00 pm PT / 8:00 pm ET) – for another one-hour podcast episode hosted by Ashton Zeth to learn from James about his and the crew's mission "on Mars". As always, online viewers will have the opportunity to submit questions during the live broadcast.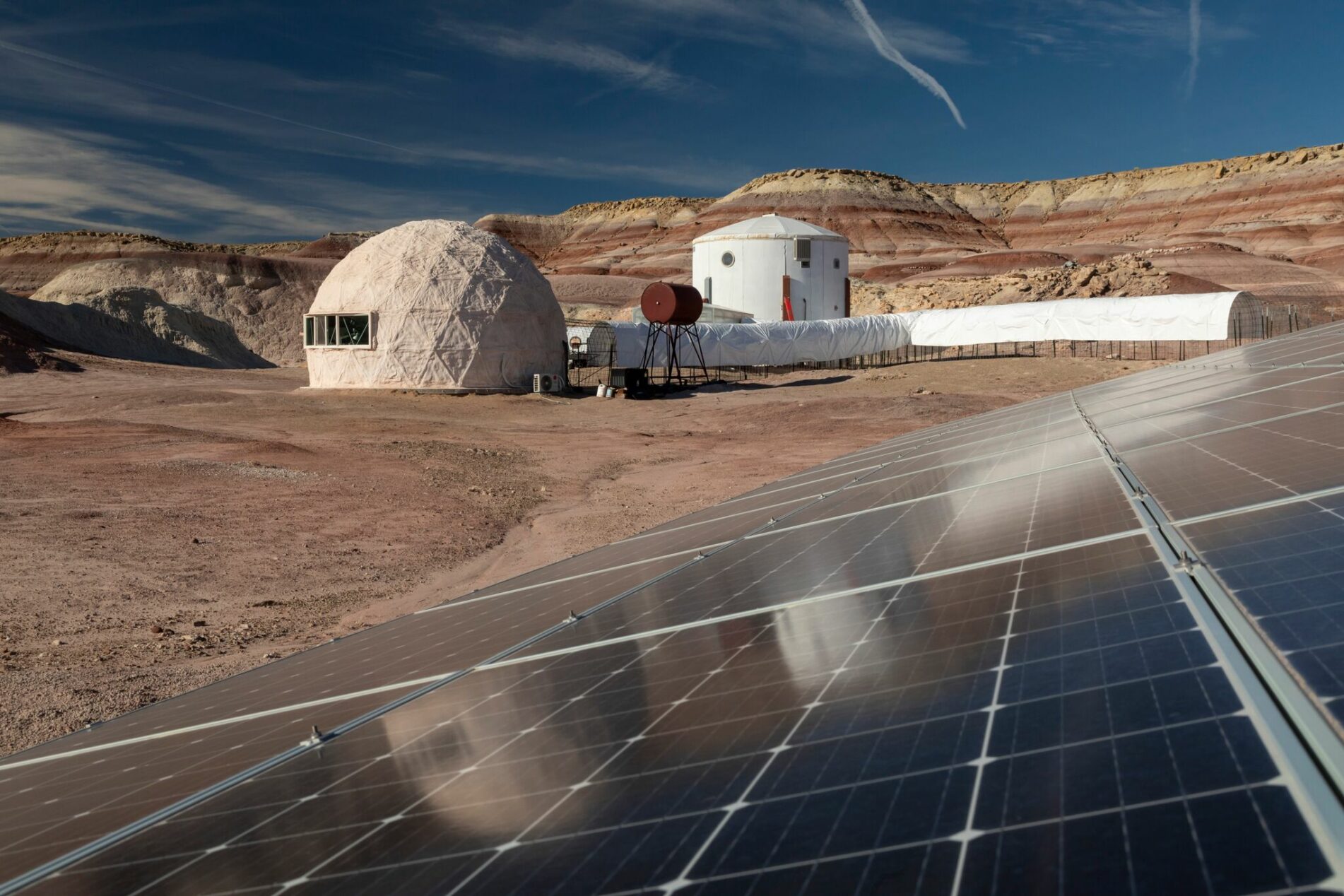 As one of the co-founders of and a long-time volunteer for the Mars Society, James has occupied the role of Executive Director for the past year and a half. He is also a member of the organization's steering committee and served as Director of Information Technology from 2011 through 2022. As part of this he helped create the group's MarsVR project, a digital twin VR environment of the MDRS facility.
In addition, James is a veteran analog astronaut, having served on multiple crew missions at MDRS and began leading Crew 261 (Transatlantic Mars Society) for a two-week stint on April 30th. As such, he'll be providing us with a firsthand account of his recent visit to the station, located in one of the most Mars-like environments on Earth – the southern Utah desert.  He'll also gladly answer your questions about the Mars Society and its mission and activities. 
The Mars Society invites you to register (free of charge) for its RPL podcast and to submit questions for our guest to answer during the live episode. By registering, you will receive an email reminder about the upcoming podcast as well as updates about future RPL shows.
RED PLANET LIVE is a monthly live podcast from The Mars Society – Ashton Zeth interviews the people instrumental in exploring Mars and preparing for the settlement of the Red Planet. The show focuses on a wide variety of topics, including Mars and space exploration, STEM education, technology, women in science, the commercial space industry, and much more, with exciting and open discussions involving experts in these respective fields.