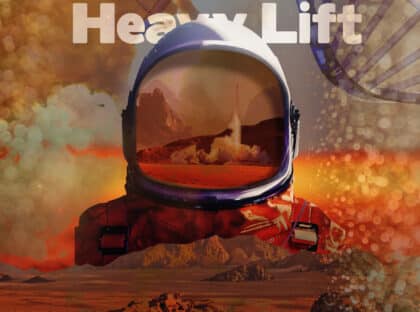 The preliminary program itinerary for the 25th Annual International Mars Society Convention, scheduled for Thursday-Sunday, October 20-23, 2022 at Arizona State University (Tempe), is now available for viewing online. Visit https://bit.ly/3RSMptd to see the full four-day conference schedule (please note that the schedule is subject to change).
This year's Mars Society Convention will include interesting plenary talks, panel discussions, and public debates about the latest news on the exploration of Mars and planning for a human mission to the Red Planet, as well as general space exploration, science, and technology.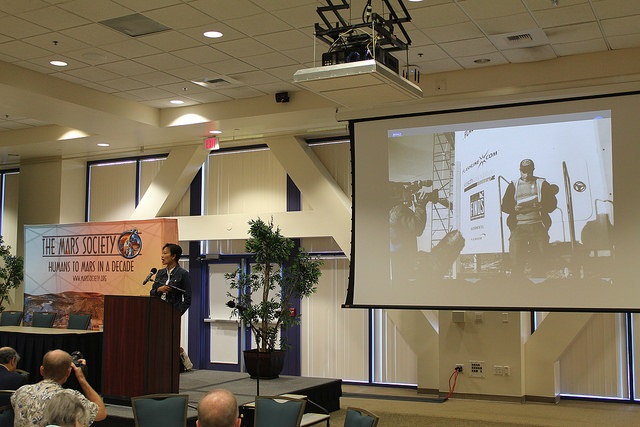 Conference highlights include a special address by NASA Deputy Administrator Pamela Melroy about planning for humanity's return to the Moon and on to Mars, an update about the James Webb Space Telescope by Dr. Marcia Rieke, a briefing about ESA's plans for Mars and the solar system by Dr. Albert Haldemann, an address by White House Assistant Director for Space Policy Dr. Ezinne Uzo-Okoro about in-space capabilities for Mars and beyond, a talk about a possible process of terraforming Mars by former NASA Chief Scientist Dr. James Green, an interview with Rocket Lab CEO Peter Beck, and an update about China's plans for exploring space by Dr. Jingnan Guo of the University of Science & Technology of China.
The four-day conference, held in-person and virtually, will also feature a face off of the six finalists of the Telerobotic Mars Expedition Design Competition, whose teams were challenged to design a robotic flotilla that could be carried out using a human-class Mars surface lander with a 10-ton payload capacity, allowing the maximum possible science return while doing the most to prepare for human Mars missions to follow. 
In addition, the Mars Society will be convening a special panel discussion about its first cohort of a groundbreaking educational program – "International Mission to Mars", an engineering design competition for high school students from around the world. The initiative is modeled on the approach taken in engineering design courses at some of the world's leading universities.
To learn more about the 2022 Mars Society Convention, including how to register online and volunteer and sponsorship opportunities, please visit our web site at: www.marssociety.org. We look forward to seeing you next month!