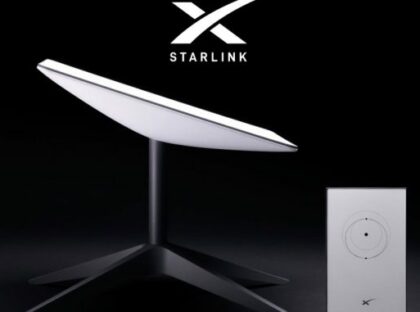 The Mars Society announced that its Mars Desert Research Station (MDRS) management team has installed SpaceX's Starlink system at its remote campus in southern Utah to help dramatically improve the facility's communications network used by analog crews involved in on-site simulation training and field studies.
Starlink is a global satellite internet constellation operated by SpaceX, providing internet access coverage to dozens of countries around the world, and frequently used in areas where wifi connectivity is typically unreliable or completely unavailable.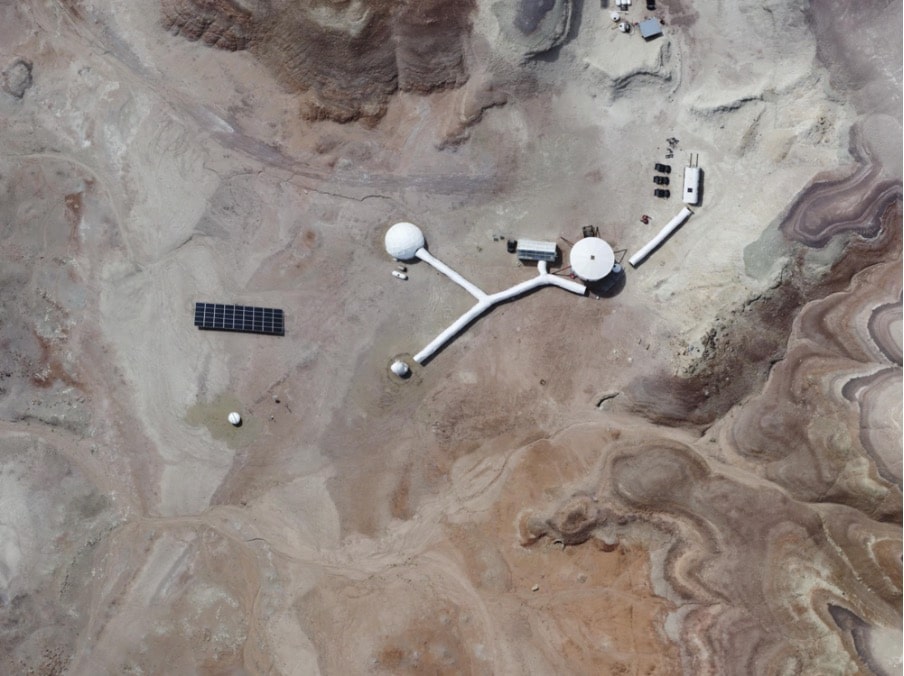 Beginning in 2020, members of the Mars Society staff worked with SpaceX staff to ensure that our remote location in Utah would be included in the Starlink satellite constellation coverage plan. During a recent hiatus between crew visits to the MDRS, a member of our staff installed our customized Starlink kit which includes the system's wifi base router, cables, and a satellite antenna, which we positioned in a location near the station's main Hab with an unobstructed view of the sky.
Once online, the Starlink network provides over 300 Mbps of bandwidth across the entire campus for use by crew members and staff. We are also supplementing Starlink with a modern Wifi-6 mesh network that blankets the campus with a strong Wifi network and allows crewmembers and their devices to easily communicate with each other while on campus.
The new Starlink and Wifi-6 mesh network will allow crews to perform research, record and share high-definition videos, perform virtual reality EVA demonstrations, and much more. Our simulation rules will still be in play, allowing full use of the Internet with a built-in delay so that real-time communication is not possible, simulating the real experience of human explorers on Mars having to deal with a 5 to 20 minute delay, depending on the relative positions of Mars and Earth.
"With SpaceX playing such a major role in pursuing the goal of humans to Mars, we are excited to be able to incorporate the company's cutting-edge Starlink high bandwidth Internet services into our Utah-based Mars analog program to enhance crew training and research activities," said James Burk, Mars Society Executive Director.
To learn more about our MDRS program and crew simulations, please visit: www.mdrs.marssociety.org.