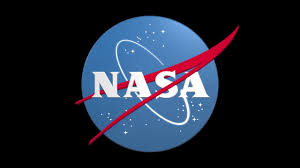 Spaceward Bound Utah to be held at MDRS Analog
Spaceward Bound is a NASA-funded program to train K-12 educators in how to engage their students in activities that will inspire careers in the space sciences by taking teachers into the field with scientists who are working on space-related research in a given location. First instituted by researchers at NASA Ames, today scientists involved in that early project are still organizing Spaceward Bound field expeditions around the world.
Spaceward Bound Utah is a 5-day workshop to be held at the Mars Society's Mars Desert Research Station (MDRS) outside Hanksville, Utah, where K-12 teachers from Utah will be able to experience what living on the planet Mars might be like in the future.  MDRS is a research facility that has been developed to simulate an early research base on the Red Planet.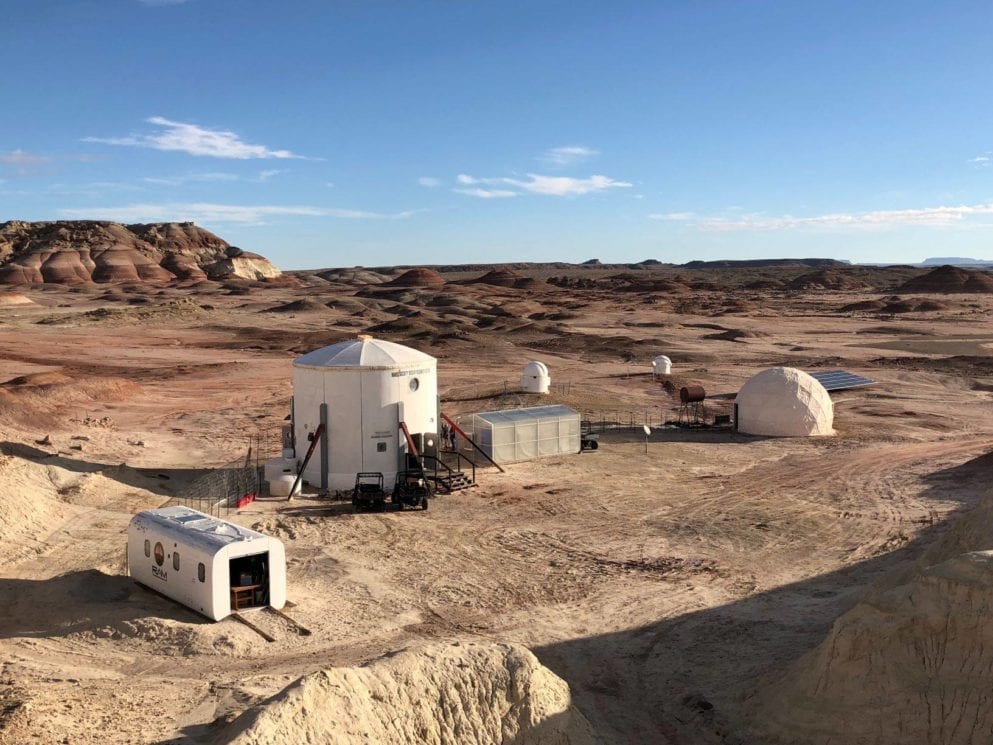 The campus includes a large cylinder-shaped simulated spacecraft, which serves as the living quarters for the crews while on site. There is also an engineering bay, a greenhouse, a fully-equipped research laboratory and two astronomical observatories. Electric vehicles and spacesuits designed to mimic what humans would use on Mars are available for crews to explore the landscape surrounding the station, which is a true geologic Mars analog.
As part of the Spaceward Bound program, the Mars Society is looking for eight enthusiastic teachers interested in living and working under the same operational constraints that would be encountered by astronauts while on Mars, while also participating in a workshop developed by a master teacher who designed a semester-long Mission to Mars Science elective that is offered to all seventh and eighth grade students at her public school.
While priority will be given to full-time experienced middle school science teachers, all K-12 educators may apply. Together they will develop classroom activities based on their experiences at MDRS. The focus will be on in situ experiences that can be replicated in a classroom and allow students to conduct activities and experiments that will be done on Mars. This project is designed to give teachers insight into how to integrate the real science needed on the Red Planet with activities that can be conducted in the classroom and will adhere to current curricula standards and improve student outcomes.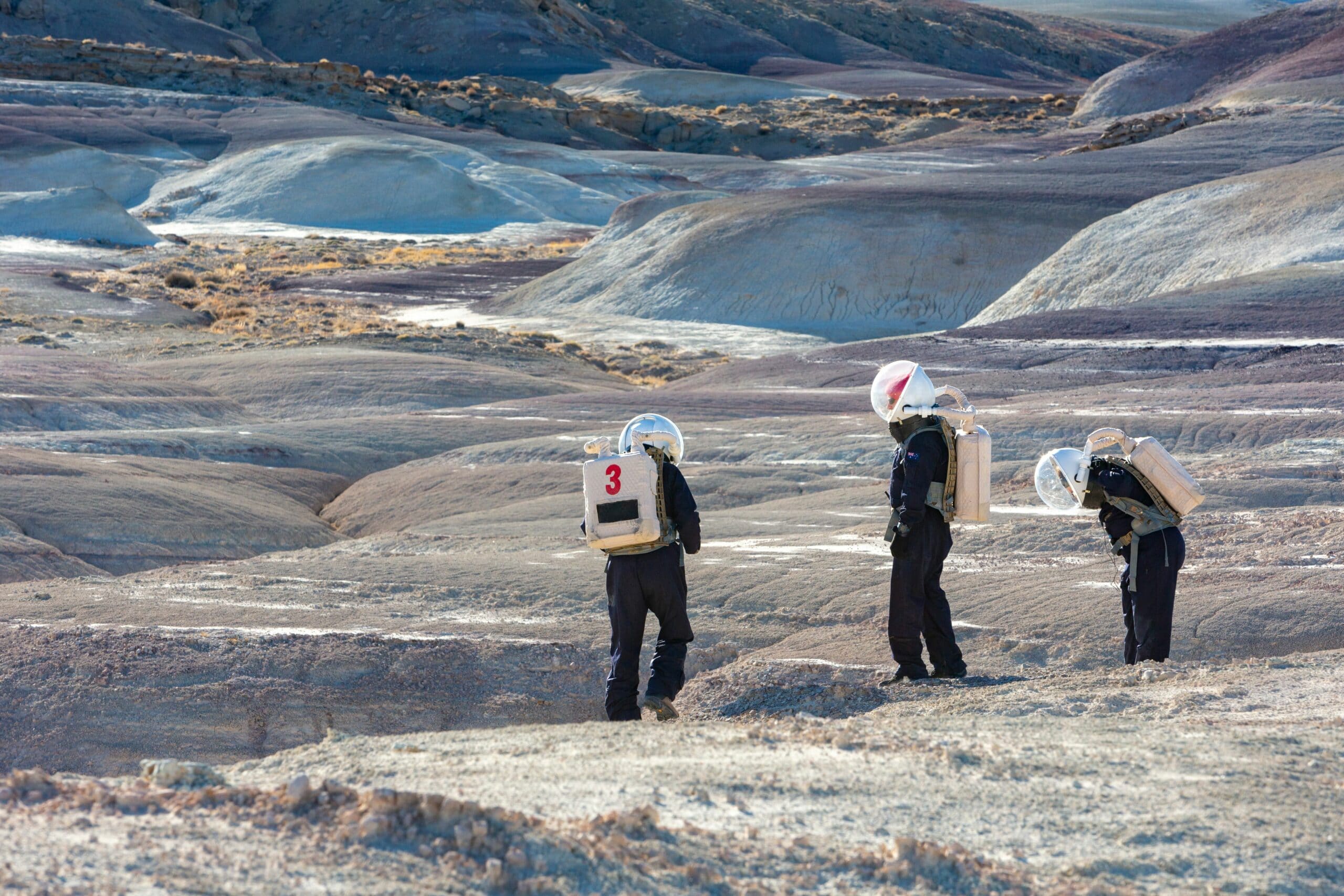 MDRS will be holding two sessions of this program in 2021. The session for Cohort 2 will be held May 3-7, while Cohort 3 will be convened November 1-5. All participants are required to be fully vaccinated for COVID-19 three weeks prior to coming to MDRS for the protection of everyone. The facility will be fully cleaned and disinfected prior to the arrival of the participants. Applicants are kindly asked to let MDRS know if there are any concerns for your safety during the program.
Selected teachers will have their standard crew fees waived. These fees cover room, board, and use of all facilities and scientific equipment. Travel (up to $500) will be reimbursed at their school's travel rates or actual expenses, whichever is higher. Teaching materials and science supplies will be provided.
If you are an educator at a school or educational center and are interested in participating in this program, please contact Dr. Shannon Rupert, Principal Investigator & MDRS Director, at: [email protected]. Please include a summary of your teaching background in your email, as well as a brief description of why you would like to attend. Also indicate which session you are interested in applying for. Applicants from outside Utah may be considered at the discretion of the program directors.