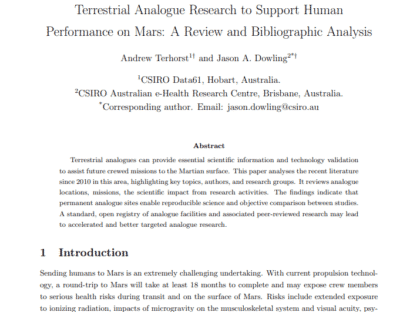 A new paper published by Andrew Terhorst & Jason A. Dowling in a leading science journal, Space: Science & Technology, cites our Mars Desert Research Station (Utah) as having published the second most peer-reviewed papers of any analog station around the world (with Mars-500 coming in first place) and with the MDRS facility having the most varied types of research.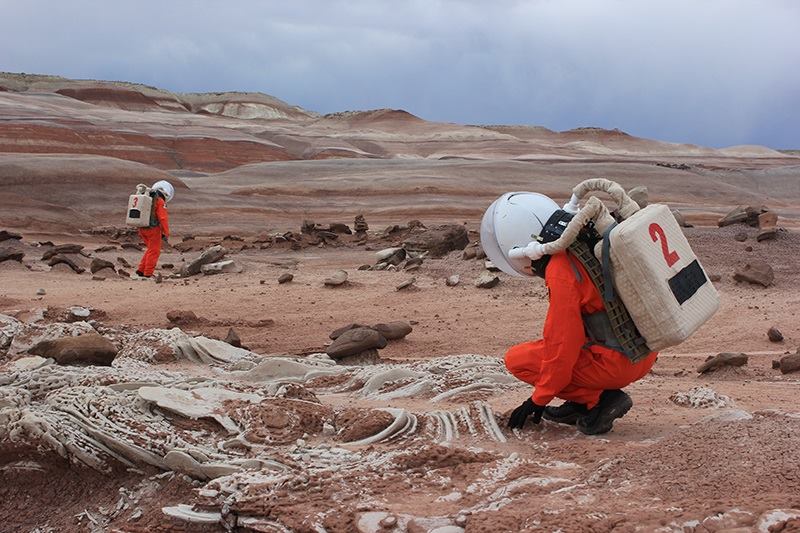 "The Mars-500 missions and the Mars Desert Research Station (MDRS) analogue generated the most peer-reviewed research publications (151 and 123 publications, respectively). Mars-500 was hosted by the Institute for Biological and Medical Problems in Moscow under the auspices of the Russian, European, and Chinese space agencies. Volunteers took part in three extended duration missions lasting between 115 and 520 days in a simulated Mars habitat. The goal was to assess the mental and physical state of volunteers and how this impacted team dynamics as each mission progressed [10]. Compared to the three Mars-500 missions, the Mars Desert Research Station missions are much shorter and more varied. Owned and operated by the Mars Society, the Mars Desert Research Station engages in field studies as well as human factors research. The desert landscape allows volunteers to perform extra-vehicular activities in a Mars-like setting [11, 12]."
Congratulations to all of those who have contributed to our analog program's success over the past 20 years!
To read the full paper online, please visit: https://bit.ly/3Q7vRh2.