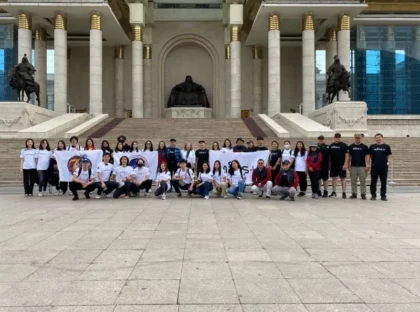 The Mars Society is pleased to announce that a 10-person delegation from a leading Mongolian space advocacy group called MarsV will attend this year's Saturday evening banquet (October 22nd) at the 25th Annual International Mars Society Convention at Arizona State University in Tempe.
Led by Erdenebold Sukhbaatar, a 39-year-old graduate of Harvard Law, former Mongolian military officer, and author-translator, MarsV is a highly influential organization with some three thousand members, including corporate and bank presidents, prominent cultural figures, political party representatives, and Mongolian government cabinet members.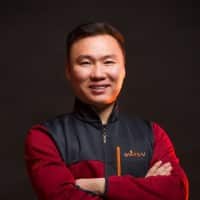 One of MarsV's top current initiatives is a plan to develop a Mars analog research station in Mongolia's Mars-like Gobi Desert, with the facility's formal establishment scheduled for May 2023. Erdenebold and several other delegation representatives will outline this new project during their talks on Saturday evening, along with other space-oriented programs planned.
The delegation's attendance at the 2022 conference is a continuation of the Mars Society's contacts, led by its president, Dr. Robert Zubrin, who visited Mongolia earlier this year, with members of the growing MarsV community.
During his trip, Dr. Zubrin met with a large number of prominent government officials, academics, business leaders, and space advocates, all supportive of the exploration of Mars and the solar system. Established several years ago, MarsV was formally adopted as Mars Society Mongolia, one of the U.S. organization's many global chapters, following Dr. Zubrin's visit, working in coordination with the Mars Society.
All of the Saturday evening banquet's addresses, including those by Dr. Zubrin and Blue Origin Senior Vice President Michael Edmonds, who will discuss his company's plans for space, will be broadcast via livestreaming on three of the Mars Society's social media platforms – Facebook, Twitter, and YouTube. A few tickets to the banquet are still available for those interested in attending. For more details about the convention, please visit: marssociety.org.