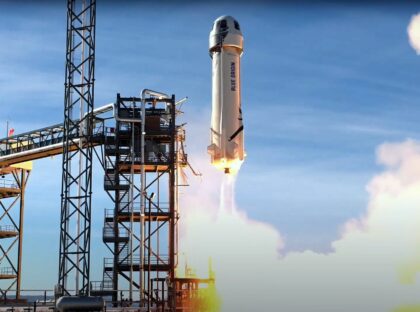 The Mars Society is pleased to announce that Michael Edmonds, Senior Vice President for Strategy, Marketing, and Sales at Blue Origin, will give an update about the company and its plans for space on Saturday, October 22nd at 7:00 pm MST during the 25th Annual International Mars Society Convention at Arizona State University (Tempe).
Founded in 2000 by Amazon CEO Jeff Bezos, Blue Origin is a private space company developing vehicles and technologies that dramatically improve access to space for people and payloads. The company is currently developing a lunar lander that will make robotic cargo deliveries to the surface of the Moon and is partnering with SpaceX and Dynetics to develop a moon lander that will carry astronauts to the lunar surface as part of the NASA Artemis program.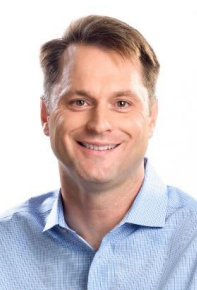 Prior to joining Blue Origin in 2018, Mr. Edmonds worked at Honeywell for 18 years, holding roles across multiple functions in the U.S. and abroad, including business development, marketing, pricing, and general management. His most recent position prior to leaving Honeywell was President of the Aerospace Services & Connectivity Business.
He has a Bachelor's degree in Psychology from Illinois State University and earned his Master's of Business Administration from the University of Illinois.
Blue Origin's Club for the Future, a Seattle-based foundation that inspires future generations to pursue careers in STEM and to help invent the future of life in space, provided the Mars Society with a $1 million contribution in July 2021 in support of its efforts to promote space advocacy, STEM education, and human Mars exploration.
For more details about this year's Mars Society convention, including online registration, the program itinerary, and volunteer opportunities, please visit our web site (marssociety.org). Convention organizers are offering both on-campus and virtual ticketing options.