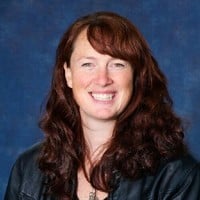 The Mars Society is pleased to welcome Maraia Tanner, CEO of Star Harbor Academy, as one of its plenary speakers at the 25th Annual International Mars Society Convention, scheduled for October 20-23 at Arizona State University (Tempe). Her address will focus on new pathways to space that are opening up for individuals through programs being created at Star Harbor.

Star Harbor representatives announced earlier this year details of its planned 53-acre mixed-use development campus and training center to be built outside Denver, Colorado. The facility will involve commercial astronaut training and space workforce development and also serve as a technological incubator.

"We believe the minds and technologies that solve our challenges in space will help to solve many of our most pressing challenges on Earth. This is why we are creating affordable public access to the critical infrastructure and testing environments necessary for human spaceflight training and the rapid development of impactful technologies," said Ms. Tanner.

Prior to joining Star Harbor, Ms. Tanner served as a consultant to the UAE Space Agency and Vice President of Spaceship Earth Grant Corp and also worked as a mechanical design and systems engineer for Northrop Grumman Space Technology and a flight coach for Zero G.

For more details about this year's Mars Society convention, including online registration and volunteer and sponsorship opportunities, please visit our web site (marssociety.org). Convention organizers are offering both on-campus and virtual ticketing opportunities.