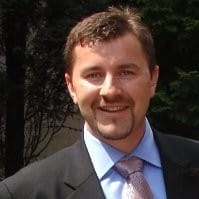 The Mars Society is pleased to announce that Dr. Kris Zacny, Vice President of Exploration Systems and Senior Research Scientist at Honeybee Robotics, will give a plenary talk about robotic space exploration and mining at the 25th Annual International Mars Society Convention, scheduled for October 20-23, 2022 at Arizona State University (Tempe).

Honeybee Robotics is a prominent R&D engineering company that creates advanced robotic systems for the most demanding environments and applications, both on Earth and in space. Industries served include spacecraft, planetary exploration, defense robotics, medical devices, mining, oil and gas, and utility infrastructure.

Dr. Zacny's interests focus on space mining, In Situ Resource Utilization (ISRU), extraterrestrial drilling and sampling, and planetary geotechnical engineering. Previously, he managed mining projects and production in South Africa.

Dr. Zacny earned a Ph.D. from UC Berkeley in Geotechnical Engineering, a M.E. from UC Berkeley in Petroleum Engineering, and B.Sc. cum laude from the University of Cape Town in Mechanical Engineering. He also has over 15 NASA New Technology Records and three NASA Group Achievement Awards.

For more details about the 2022 Mars Society convention, including online registration, call for papers, and volunteer and sponsorship opportunities, please visit our web site (www.marssociety.org). A list of confirmed speakers will also be posted in the coming days.