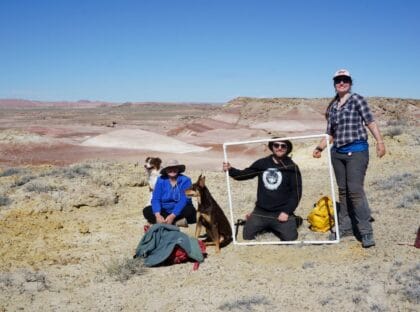 The Mars Society is pleased to announce that a special one-hour virtual presentation entitled "Is There Life Out There: Current Biological Research at the Mars Desert Research Station" (MDRS) in Utah will be held during the 24th Annual International Mars Society Convention on Friday, October 15th from 7:30-8:30 pm PT.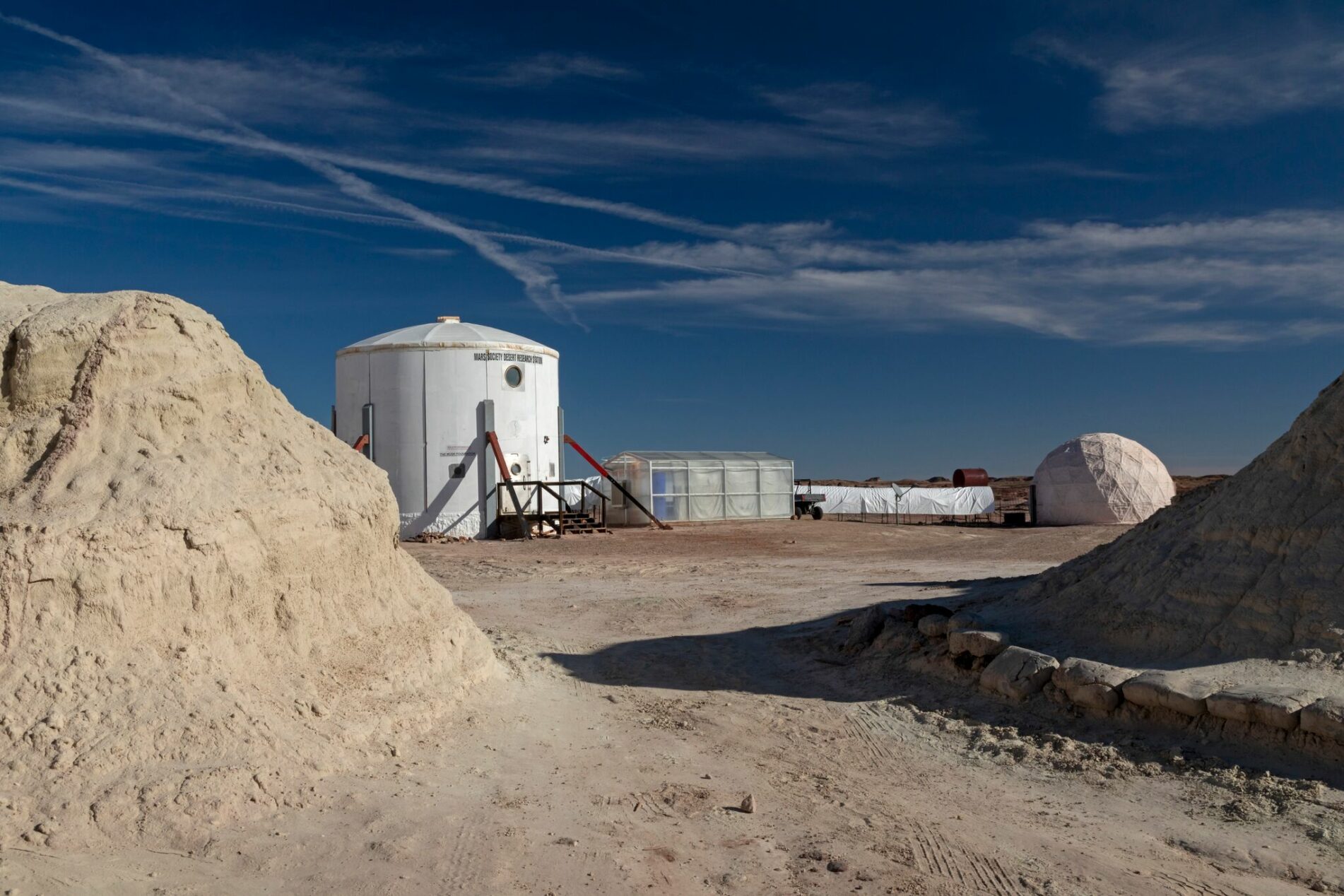 A group of four experts led by MDRS Director Dr. Shannon Rupert will highlight several long-term research projects that are being conducted at the MDRS facility, including new research looking at distribution of desert varnish, an agroecology project determining best practices in Mars crop production using traditional agricultural methods, a multi-year biodiversity survey of the MDRS ecosystem, and the NASA Spaceward Bound Utah program, celebrating its third cohort of teachers coming to MDRS this month. These projects are not conducted by visiting crews, but rather by teams of dedicated scientists, educators and interns.
Participating in the presentation will be:
Dr. Shannon Rupert, educator and ecologist, long-time Director of MDRS, Principal Investigator of the NASA Spaceward Bound Utah program, and lead of the Mars agriculture program.
Paul Sokoloff, botanist and researcher at the Canadian Museum of Nature, a member of the Arctic Flora of Canada & Alaska Project, Co- PI of the Mars 160 Project and Co-Lead of the Martian Biology Program.
Atila Meszaros, Assistant Director of MDRS, secretary of the Mars Society Latin America, a graduate (biology) of Universidad Peruana Cayetano Heredia in Lima, and Co-Lead for the desert varnish study.
Jen Carver-Hunter, commander and master teacher of the NASA Spaceward Bound Utah program, 5th grade science teacher at Mountain View Elementary School and the 2022 Salt Lake City Teacher of the Year.    
Owned and operated by the Mars Society, MDRS is the largest and longest-running Mars analog facility the world, supporting Earth-based research in pursuit of the technology, science, and operations required for the eventual human exploration of the planet Mars. To learn more about MDRS, please visit: www.marssociety.org.
This year's virtual Mars Society convention will be free of charge (although donations are welcomed). For complete details, including online registration, a list of confirmed speakers, and sponsorship opportunities, please click here. Regular updates will be posted on the coming days on the Mars Society web site and its social media platforms.