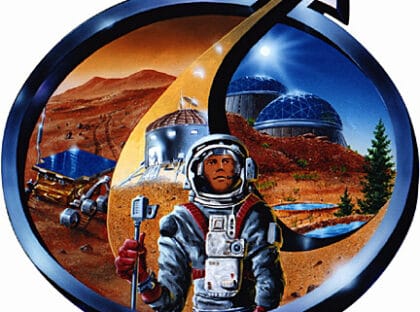 The Mars Society announced today that it is looking to hire a full-time Executive Director for the organization.
The Mars Society is the world's largest and most influential space advocacy non-profit organization dedicated to the exploration and human settlement of the planet Mars.
With thousands of members and many chapters around the world, the Mars Society operates two Mars analog stations where crews carry out research and test methods of Mars field exploration on Earth. The organization also convenes annual conferences and science competitions, conducts STEM educational outreach programs, publishes books, and engages in policy work.
Those considering applying for the position of Executive Director should:
Be passionate about the need for a human future as a spacefaring civilization.
Be able to carry out fundraising through grant writing, corporate sponsorship, and high-level networking.
Be able to lead and coordinate volunteers and chapters involved in a wide range of activities.
Have non-profit management and/or business experience.
Consideration will be given to applicants who have had a long-standing relationship with the Mars Society, as well as people who are new to the group.
The position will be located in Colorado. Occasional travel may be required, and salary is negotiable based on professional experience and educational background.
For those interested in applying for Executive Director, please send a cover letter and resume to: [email protected]