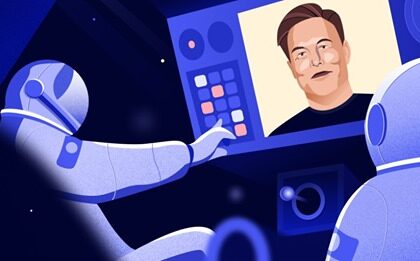 Challenge
Democratize access to scientific education on a global stage
For the last several years, the people of planet Earth have been navigating a Fourth Industrial Revolution, according to the World Economic Forum (WEF). The idea is that humanity is experiencing a, "fusion of technologies that is blurring the lines between the physical, digital, and biological spheres." Within this context, there's a natural social pressure to increase the pace and scale of STEAM education (science and technology, interpreted through engineering and the arts, based in mathematics).
"All of us are responsible for guiding its evolution, in the decisions we make on a daily basis as citizens, consumers, and investors," wrote Klaus Schwab, founder and executive chairman of the WEF in 2016. "To do this, however, we must develop a comprehensive and globally shared view of how technology is affecting our lives and reshaping our economic, social, cultural, and human environments."
Organizations, like The Mars Society, are mission-critical to making scientific knowledge accessible. Since 1998, this volunteer-run, non-profit organization has been devoted to the exploration and settlement of the Red Planet. The Society has been directly involved in advocating support for government-funded Mars research, as well as the creation of private sector commercial space ventures.
One of the organization's goals is to bring the topic of space exploration to a wider audience. In addition to conducting public outreach and advocacy, The Mars Society hosts events, such as Mars analog simulations in the Utah Desert and Canadian Arctic, as well as an annual University Rover Challenge and The International Mars Society Convention.
"Education is a big part of what we do, especially with regards to this complex area of science," says James Burk, Director of Information Technology (IT) at The Mars Society. "I think it's important that people, like me and my fellow colleagues, continue to work to garner interest and facilitate understanding in the power of science for the general population, as well as remove any barriers to broadening public knowledge and support for the space program, by making complicated technical concepts easy-to-comprehend and its role in the future of humanity a discussion for everyone."
Even as the world navigates a global pandemic, The Mars Society has remained committed to its educational mission. In 2020, the group used Attendify's virtual event platform to host its 23rd Annual International Mars Society Convention. The worldwide virtual event featured more than 150 speakers and attracted 10,000 attendees from across the globe.
To read the full blog by Attendify, please click here.