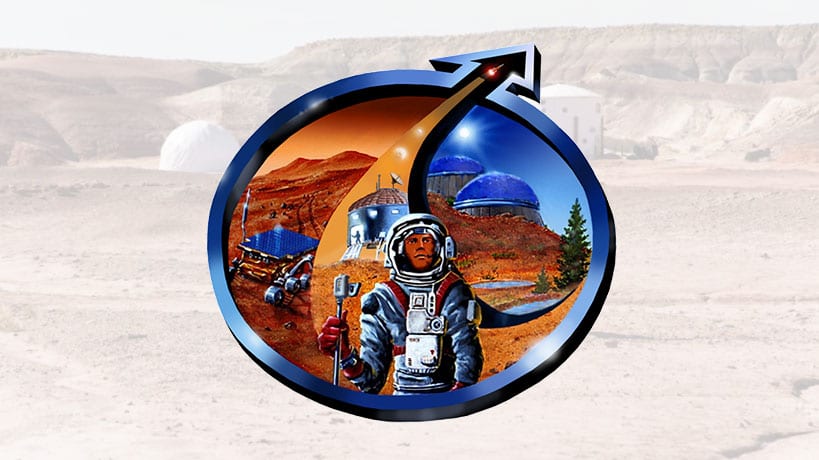 Hello Everyone,
Virtual Reality and the creation of VR tools to support the human exploration of Mars is a strategic focus of The Mars Society. We intend to demonstrate the potential of VR to allow millions of people to directly participate in Mars exploration. Our VR tools will support the training of our crews at the Mars Desert Research Station, promote STEM education, and will help instill broad public support of human Mars exploration.
To this end, we have established the MarsVR Program. MarsVR is a multi-phase effort to create new VR environments and release them to the public via open source licenses, to maximize their effectiveness and the ability of the larger VR and software development community to assist us. We are already working with several key individuals and companies in the VR landscape and will be adding to this list as time goes on. Some of the people currently involved are:
Shannon Norrell, formerly of HP and one of the founders of the HP Mars Home Planet initiative which has several VR components. Shannon is a key participant in our VR development effort for Phase 1.  (Note: HP is not an official supporter of the MarsVR Program)
Az Balabanian, a Filmmaker, Virtual Reality documentarian, and the Founder of azadux, a Creative Productions agency. Az is an expert on the cutting-edge 3D mapping technique called Photogrammetry, which produces eerily familiar reprojections of real-world places. We intend to leverage Az's expertise for creating the MDRS VR environment, assets, and terrain textures.
Dr. Greg Chamitoff, former astronaut, professor of practice in the Department of Aerospace Engineering at Texas A&M University, and head of the AeroSpace, Technology, Research and Operations (ASTRO) center at the university. He's a founding member of the Mars Society and has been working with a team of students for the last two years on SpaceCRAFT VR, which has many similarities with MarsVR.  We're working with Dr. Chamitoff to find ways to share common elements between MarsVR and SpaceCRAFT VR.
Jeff Dillon, senior engineer at Unity Technologies, which is the leading framework for creating 3-D environments for Virtual Reality and has broad community support as well as multiple devices supported. We see Unity as a key partner in MarsVR, and as Jeff is a Mars Society member already, he'll be a key collaborator with us to get what we need from Unity to build great VR experiences.
Robert Madsen, co-founder & Studio Director of Synaptix Games, and a Mars Society member who has presented on VR at our annual convention. Robert & his team have experience with VR and photogrammetry, and they are only an hour away from the MDRS in Grand Junction, Colorado, which is also a key advantage.
Stuart Spence, a Unity expert and educator, and creator of an open source game called Martian Agora, among other projects. Stuart has provided some great advice to us on how to approach the creation and open sourcing of our VR tools to ensure their use for STEM education.
The MarsVR program is being led by James Burk, our IT Director since 2011 and a founding member of the Mars Society. He's formerly with Microsoft and has been a technical project manager for over 20 years. I have full confidence in James to lead the MarsVR effort and drive the team towards delivery of the VR tools we intend to create.
As of this writing, our Phase 1 Kickstarter is over three-quarters funded (78%) with ten days remaining. While we are confident we will reach our target goal, we still need your support.  Help us advance the state-of-the-art of Virtual Reality by creating tools and processes for serious research, STEM education, and public outreach. Please give generously to our MarsVR Kickstarter campaign and tell your friends and colleagues about this important effort to promote the use of VR towards our goal of the human exploration and settlement of Mars.
Thank you,
Dr. Robert Zubrin
Founder & President
The Mars Society