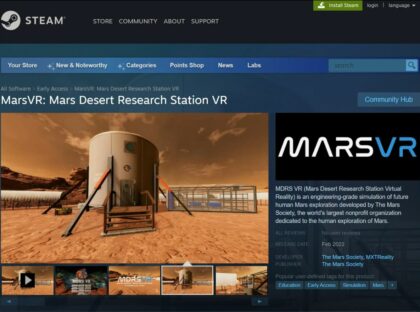 What you need to know:
The first Early Access release of MarsVR, showcasing the Mars Society's Mars Desert Research Station, is now available to the general public.
MarsVR is listed in the Steam directory of VR applications, the main VR content platform, and supports most major brands of VR headsets.
This version of MarsVR is a guided tour of the campus and surrounding terrain.  Future versions will add building interiors including objects used in analog space missions as well as crew training procedures.
Major Milestone Reached
The Mars Society is pleased to announce that our MarsVR application showcasing the Mars Desert Research Station, which has been in development for over four years, is now freely & publicly available in the Virtual Reality and video game marketplace Steam, the largest digital distribution platform for computer games in the world, having around 95 million monthly active users.
The MarsVR team has been working since 2018 on a digital twin of the real-life MDRS campus located in southern Utah, including the surrounding Mars-like terrain. Using the latest virtual reality technologies and techniques, the team is working towards a full-fidelity engineering-grade simulation of the MDRS, including the station's exterior and interior spaces and key training scenarios that crew members learn to conduct a Mars analog simulation in real life.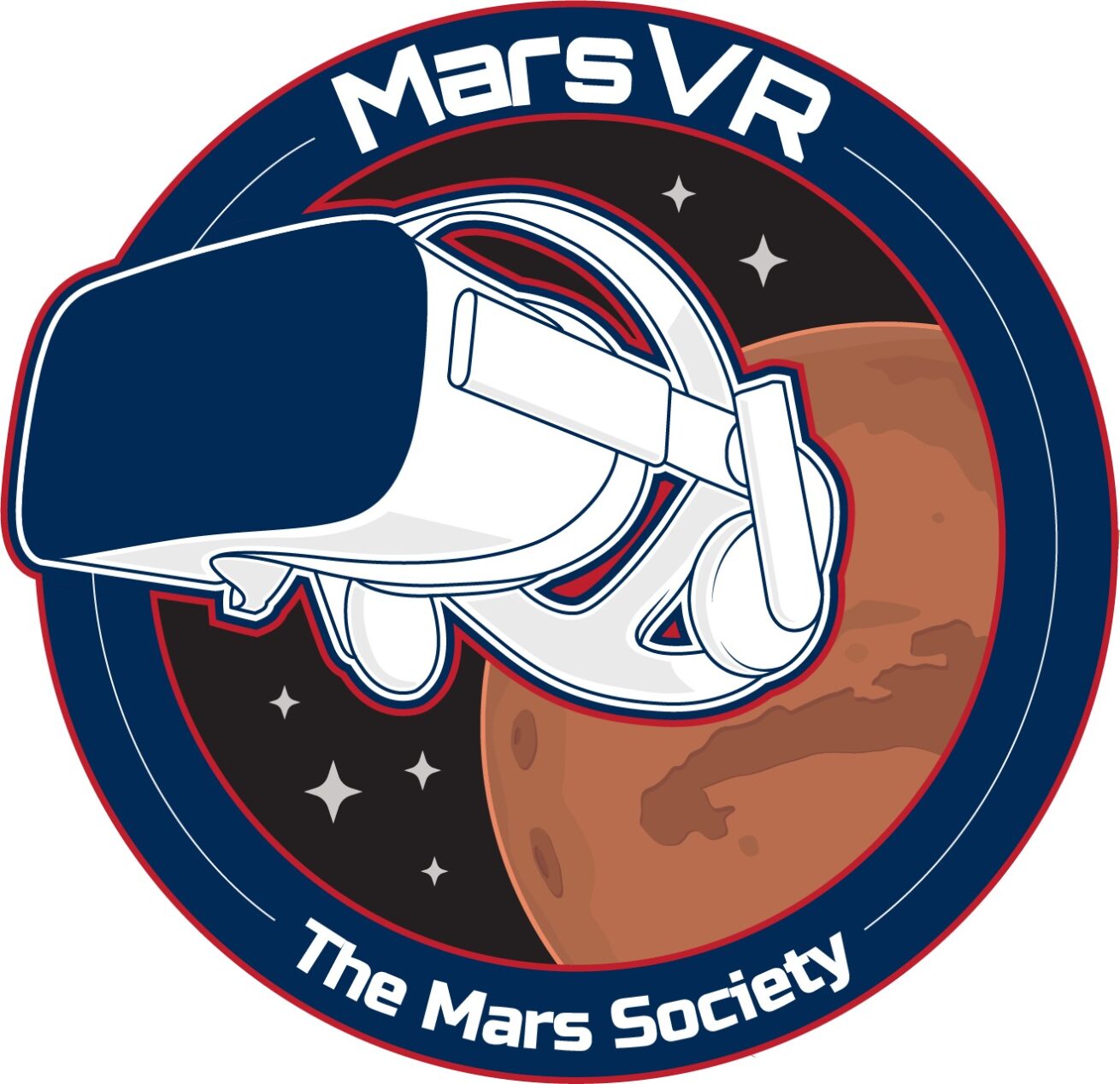 This first "Early Access" version of the MDRS Virtual Reality environment on Steam includes a guided tour of the MDRS campus and several "easter eggs" which can be found by VR explorers.
As the world's largest and longest-running analog program, MDRS has been in operation since 2001, with 250 crews and over 1,500 individual crew members having cycled through the facility during the two decades since its establishment.
Project Goals
The MarsVR program is a long-term initiative by the Mars Society to incorporate emerging virtual and augmented reality technologies into the critical human factors research that is required for a humans-to-Mars mission.  We plan to create stunning 3-D and VR environments for schools, museums, the public and our future space explorers in order to learn more about Mars analog science, technology, and procedures. We will also provide PC-only options for the core experiences, to encourage maximum accessibility for all.
Mars Society Founder and President Dr. Robert Zubrin described how this new technology could make a huge impact on the future human exploration of Mars: "What we hope to demonstrate in our VR program is a new way of exploring Mars, one which could bring millions of people to participate directly in the exploration of the Red Planet."
Partnerships
MarsVR intends to be one of the most immersive Virtual Reality experiences ever created. By implementing the latest cutting edge technologies, we intend to offer unique sensory abilities.  The following technology partners and devices are planned for integration:  
Alternative Input Devices
While some of our experiences require complex interactions, where possible, we are integrating alternative peripheral devices to open the experiences to as many users as possible, irrespective of ability or disability.  Devices being explored include the Microsoft XBox Adaptive Controller (XAC), one handed joysticks, XBox controller, and more.
For more details about MarsVR, please visit: MarsVR.com, and for additional information about the Mars Society's MDRS analog program, go to: MDRS.MarsSociety.org.