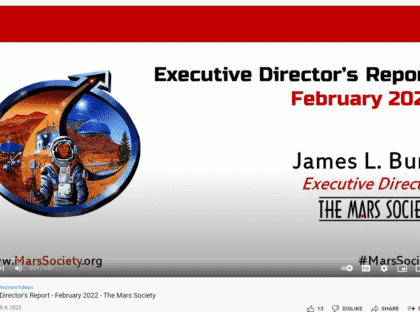 We invite you to watch a video report by James L Burk, our new Executive Director, about his first full month in the role.
The five-minute video lists a number of key accomplishments achieved since January 1st, such as the announcement of our Telerobotic Mars Expedition Design Competition (TMEDC).
James also outlines plans and initiatives for next month, including the official public release of our Mars VR Virtual Reality project.
To watch the new video report, please click here.
This will be the first in a series of video updates by James this year, so stay tuned!