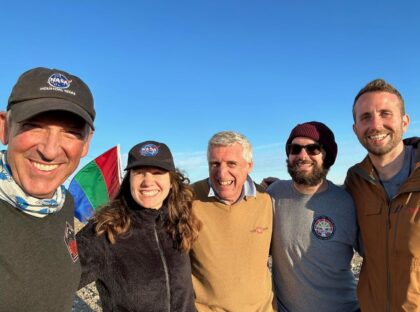 The Mars Society is pleased to announce that Crew 15 has safely arrived on Devon Island in northern Canada to begin a four-week mission at the Flashline Mars Arctic Research Station (FMARS) involving scientific testing and field studies, along with repair and maintenance work on the main hab.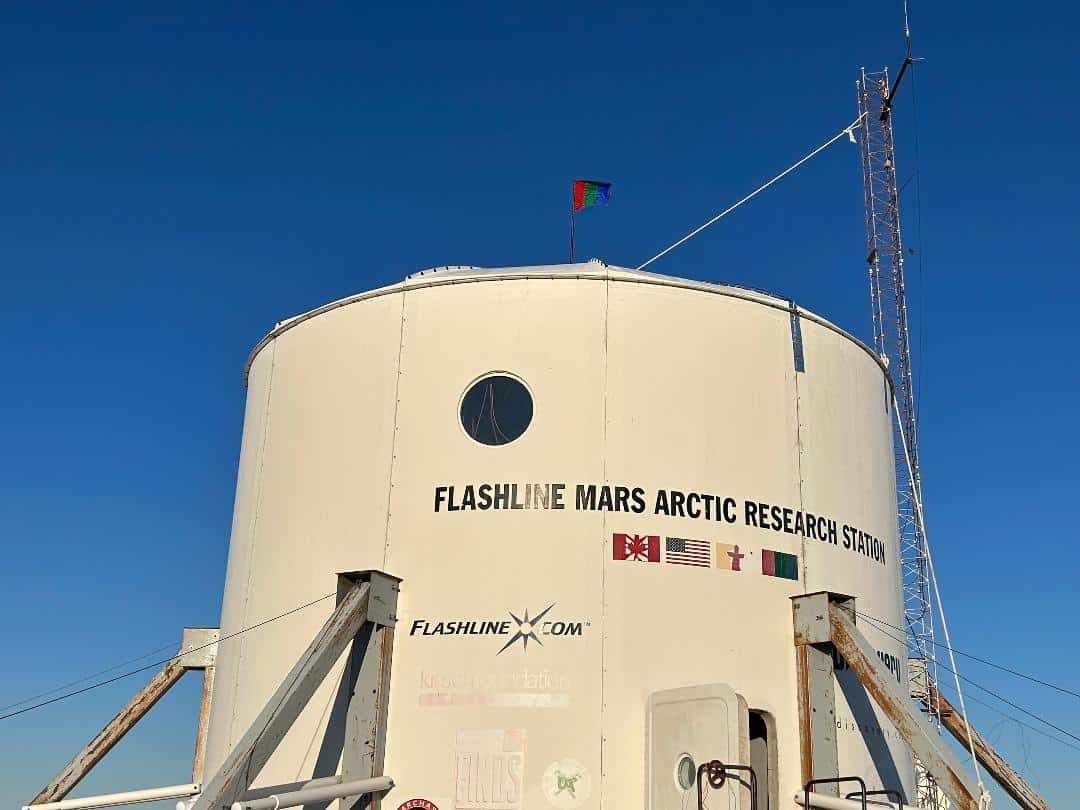 The crew, a five-person multi-national team from the United Kingdom, Australia, and the United States, will spend the first week at FMARS working to upgrade the facility, with the remaining days used to conduct a program of sustained geological and microbiological exploration, while working under Mars mission constraints, as well as carrying out (pre-sim/post-sim) a series of educational outreach initiatives.
Members of Crew 15 include:
Andrew Wheeler (Australia), a senior geologist, veteran analog astronaut and crew commander.
Terry Trevino (U.S.), an aerospace scientist and Ph.D. student, founder of the non-profit Space4All and crew XO and scientist.
Olivia Drayson (U.K.), a Ph.D. candidate and researcher, ESA project collaborator and crew mission science lead and scientist.
Andy Greco (U.S.), an engineering team lead with Boeing (Seattle) and crew engineer.
Caleb L. Pool (U.S.), a mechanical systems design engineer with Boeing (Seattle), a certified firefighter, pilot, and EMT and crew engineer.
Arriving on Devon Island by plane, the crew unloaded supplies and began checking the status of the FMARS hab, which hasn't been used by a crew since the visit of the Mars160 team in 2017. With the amount of expected upgrade work inside the FMARS facility, the team set up a small tent camp directly outside the station to use for the first few days.
Much of the focus of the initial maintenance work during the first week will include conducting deep cleaning and resealing (waterproofing) of the hab interior, storing new food and supplies, servicing the ATV vehicles to be used by crew members, and checking that the main and back-up generators are operational.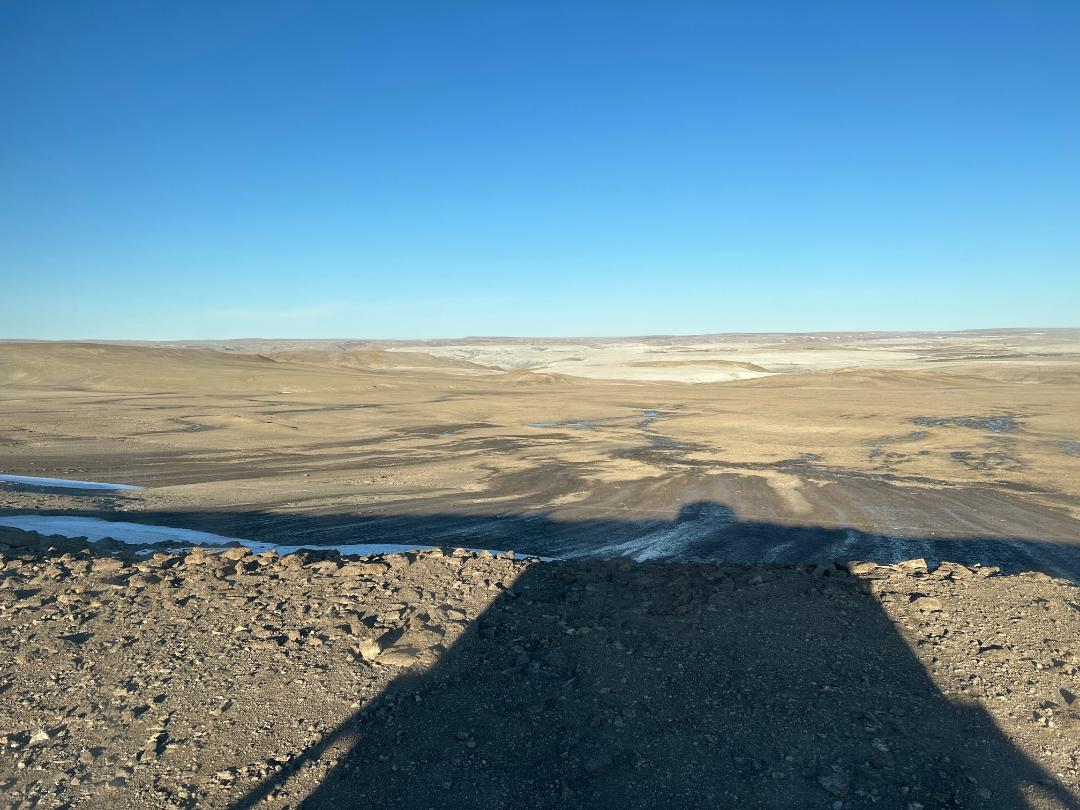 In addition, members of the crew installed one of SpaceX's Starlink internet comms systems to be used by the current team and future crews to communicate with CapCom staff back "on Earth", and also set up near the station a small wind generator to help supplement needed electrical power for daily FMARS operations.
Once the repair work is completed over the course of the first week, Crew 15 will begin their multi-week simulation mission on Devon Island, with three primary scientific objectives: continuing the geological and biological fieldwork conducted during the Mars160 mission, monitoring the local water and radiation environment around the Haughton Crater, and creating a detailed map of the local features for future missions.
Public outreach will also be a vital component of the crew's mission. Several live broadcasts from Devon Island (prior to and following the simulation) have been arranged with several international Mars Society chapters in order to broaden public understanding of the crew's mission. The exact date/time of these online broadcasts will be announced in the coming days via the Mars Society's social media platforms. The crew also has plans for filming and developing a number of short educational videos intended for eventual distribution to grade school students around the world.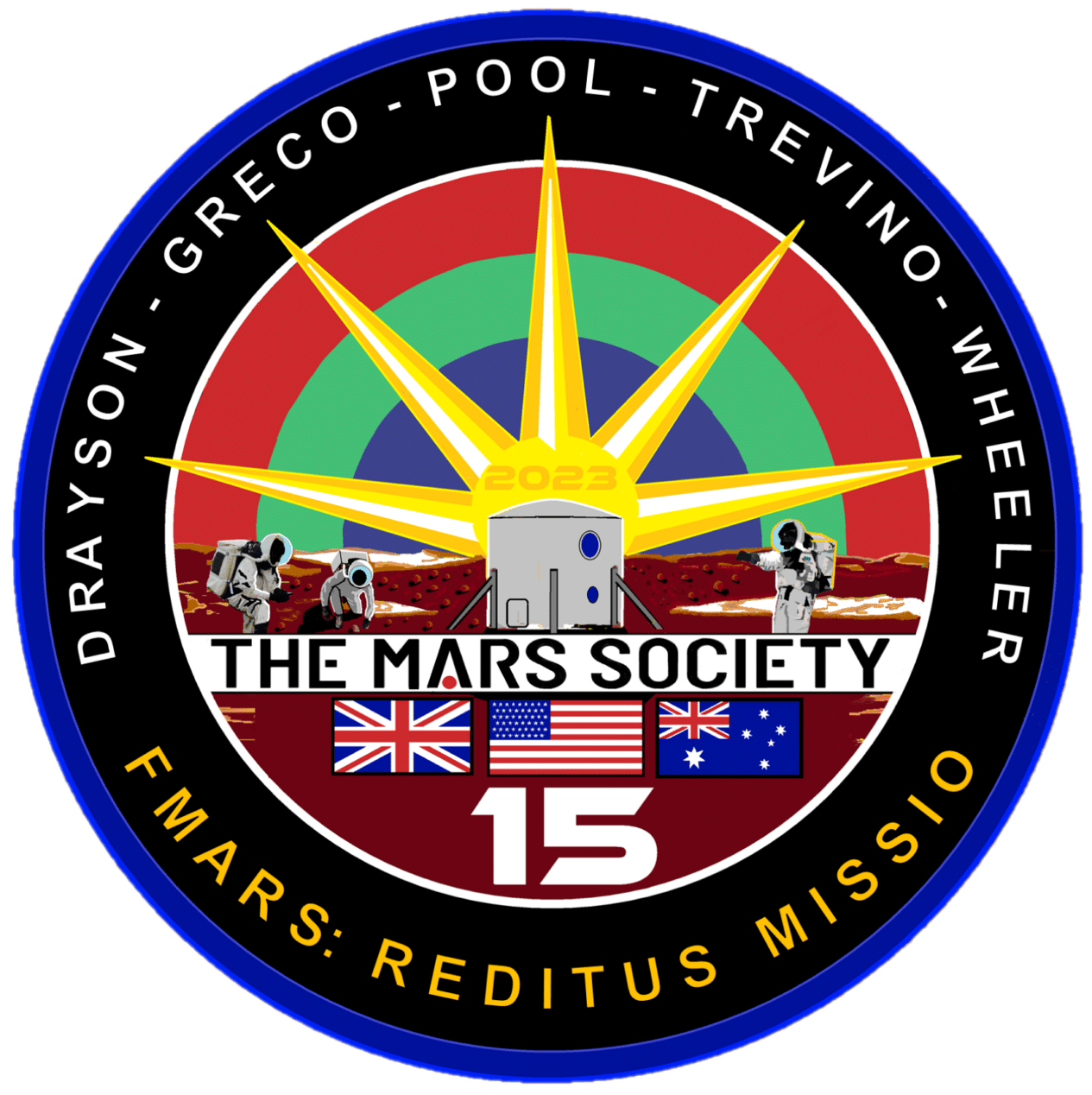 "Back on Devon Island!" said James Burk, Mars Society Executive Director.
"As Crew 15 embarks on their four-week mission at our FMARS facility, we are reminded of the profound importance of their work. They are continuing the geological and biological fieldwork initiated by previous missions to Devon, monitoring the local environment, and creating detailed maps of the region. Their efforts are shaping our understanding of Mars and preparing us for future missions to the Red Planet.
"We are profoundly grateful to the governmental officials of Canada and of Nunavut for allowing us to operate our analog missions on Devon Island. In addition, our organization would like to express its appreciation to our Mission Support team of dedicated volunteers, which I am pleased to be leading. Their commitment, unwavering enthusiasm and professionalism is truly humbling.
"Finally, we believe that our missions are playing a small, but significant role in advancing humanity's journey to Mars. As we witness the culmination of this mission, we are filled with hope and anticipation for the discoveries, knowledge, and inspiration that will arise from this extraordinary endeavor. Together, we can shape the future and create a world where the exploration of Mars is not a distant dream, but a tangible reality."
To learn more about the Mars Society, its FMARS program, and how you can get involved as a member, volunteer, or donor, please visit: www.marssociety.org. A full report about the 2023 crew mission to Devon Island will be presented during the 26th Annual International Mars Society Convention this October at Arizona State University in Tempe.