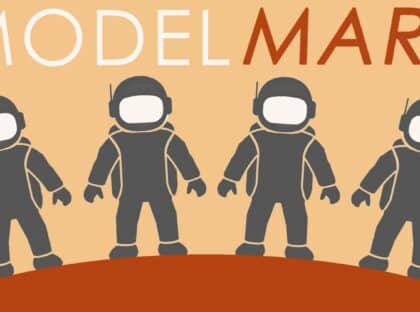 The Mars Society is pleased to announce that Dr. Jan Millsapps, a veteran filmmaker and Professor Emeritus of Cinema at San Francisco State University, will give a presentation during the 25th Annual International Mars Society Convention (October 20-23, 2022 at ASU in Tempe) about Model Mars, a unique, interdisciplinary STEAM learning platform that invites young people from around the world to create their own futures as virtual settlers living in simulated communities on Mars.
Launched in early 2022 by Dr. Millsapps and co-developers Jennifer Breslin, Jen Blank and Rakhi Rajani, Model Mars serves as an "edutainment" platform designed to prepare young people for living on the Red Planet. The prototype experience, involving youth participants and advisors from five continents, culminated in a Mars-wide convocation and opening of the virtual Mars Museum. The Model Mars project was also recently featured at a United Nations event in Daejeon, South Korea.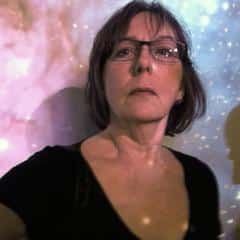 In addition to her work on Model Mars, Dr. Millsapps is considered a pioneering figure in the new media movement, an early web innovator, and an accomplished writer. She has also produced films, videos, and interactive media on subjects ranging from domestic violence to global terrorism and has written two space-themed novels.
Her recent documentary, Madame Mars: Women and the Quest for Worlds Beyond, premiered at the United Nations in Vienna and has been shown at Puerto Rico's famed Arecibo Observatory, the venerable University of Cambridge in the U.K., the New York Academy of Sciences' Global STEM Summit, and at numerous film festivals, winning first prize for a professional documentary at the 2019 Raw Science Film Festival in Los Angeles. In 2020-21 she and her film were chosen for the U.S. State Department's educational and cultural exchange program, the American Film Showcase, with screenings to date in Kyrgyzstan, Columbia, Pakistan, Czechoslovakia, Indonesia, and Germany.
Dr. Millsapps has spoken about the need for diversity in space at several Mars Society Conventions, the United Nations, the SETI Institute, and at the Bay Area Taste of Science. In 2021 she gave a keynote address on space equity at the Space and Extreme Environment Research Center in Brazil. She is a founding member of the global Space4Women support and advocacy group, and in 2020 was named a mentor for the Space4Women network by the United Nations Office of Outer Space Affairs (UNOOSA).
For more details about this year's Mars Society convention, including online registration, call for papers, a list of confirmed speakers, and volunteer and sponsorship opportunities, please visit our web site (www.marssociety.org). Also please note that early bird ticket prices are available until Wednesday, August 31st, 5:00 pm MT.