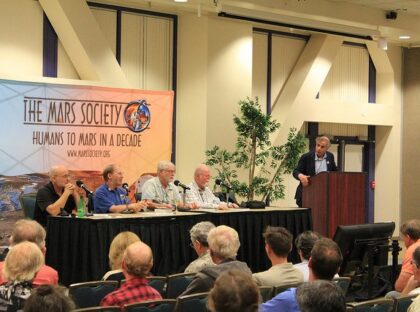 As the world's largest space advocacy group dedicated to humans-to-Mars, the Mars Society has been bringing together key scientists, researchers, commercial space executives, government representatives, and journalists to discuss the latest news about human Mars exploration and settlement, as well as cutting-edge topics in space exploration, science, and technology.
For the last two years, due to the pandemic, our international conference has been virtual only, resulting in a significant online audience. This year, our Mars Society leadership is pleased to announce a return to our usual in-person public convention, to be held Thursday-Sunday, October 20-23, 2022 at Arizona State University in Tempe, Arizona.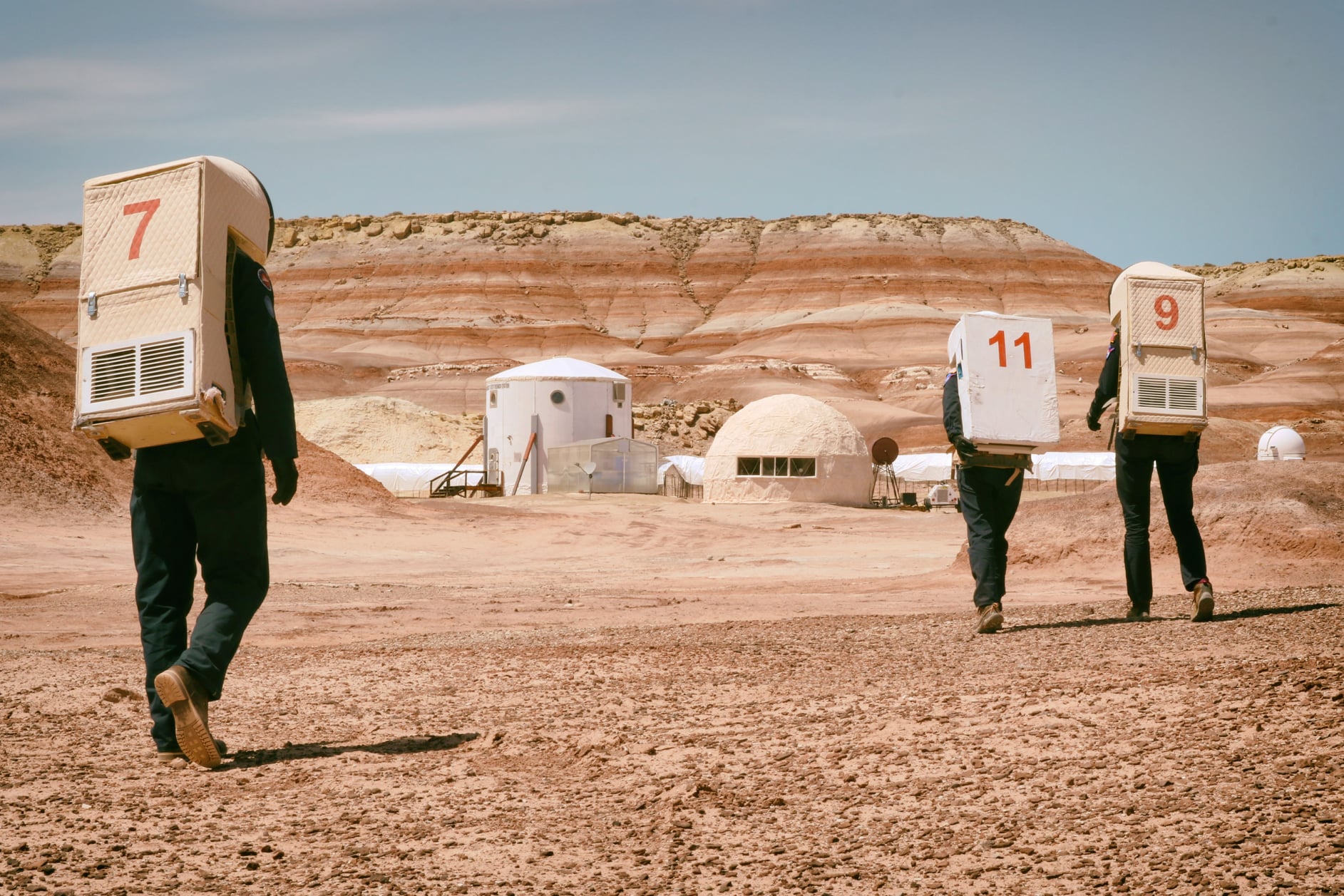 For those unable to join us in person in Arizona, we will have an option to attend the convention virtually for a modest fee. The event organizers will ensure that similar virtual tools used in the two most recent conventions will be available to allow remote attendees to watch the sessions, ask questions of the speakers in real time, and network with other attendees in new ways.
In addition to being our first in-person event in two years, we will also be marking the 25th year of convening our International Mars Society Convention, with exciting plenary talks, panel discussions, and public debates, as well as our special Saturday evening banquet.
The conference will also feature the face off of the ten finalists of the Telerobotic Mars Expedition Design Competition, whose teams were challenged to design a robotic flotilla that could be carried out using a human-class Mars surface lander with a 10-ton payload capacity, allowing the maximum possible science return while doing the most to prepare for human Mars missions to follow.
The theme of this year's convention will be "Searching for Life with Heavy Lift", which relates to our TMEDC challenge. Current heavy lift spaceflight options involve NASA's SLS and SpaceX's Starship, both capable of carrying large payloads into orbit, to the Moon and on to Mars. This significant payload capacity opens the door to a variety of extended robotic and human exploratory missions on the red planet, significantly increasing the chances to find ancient or present life on Mars.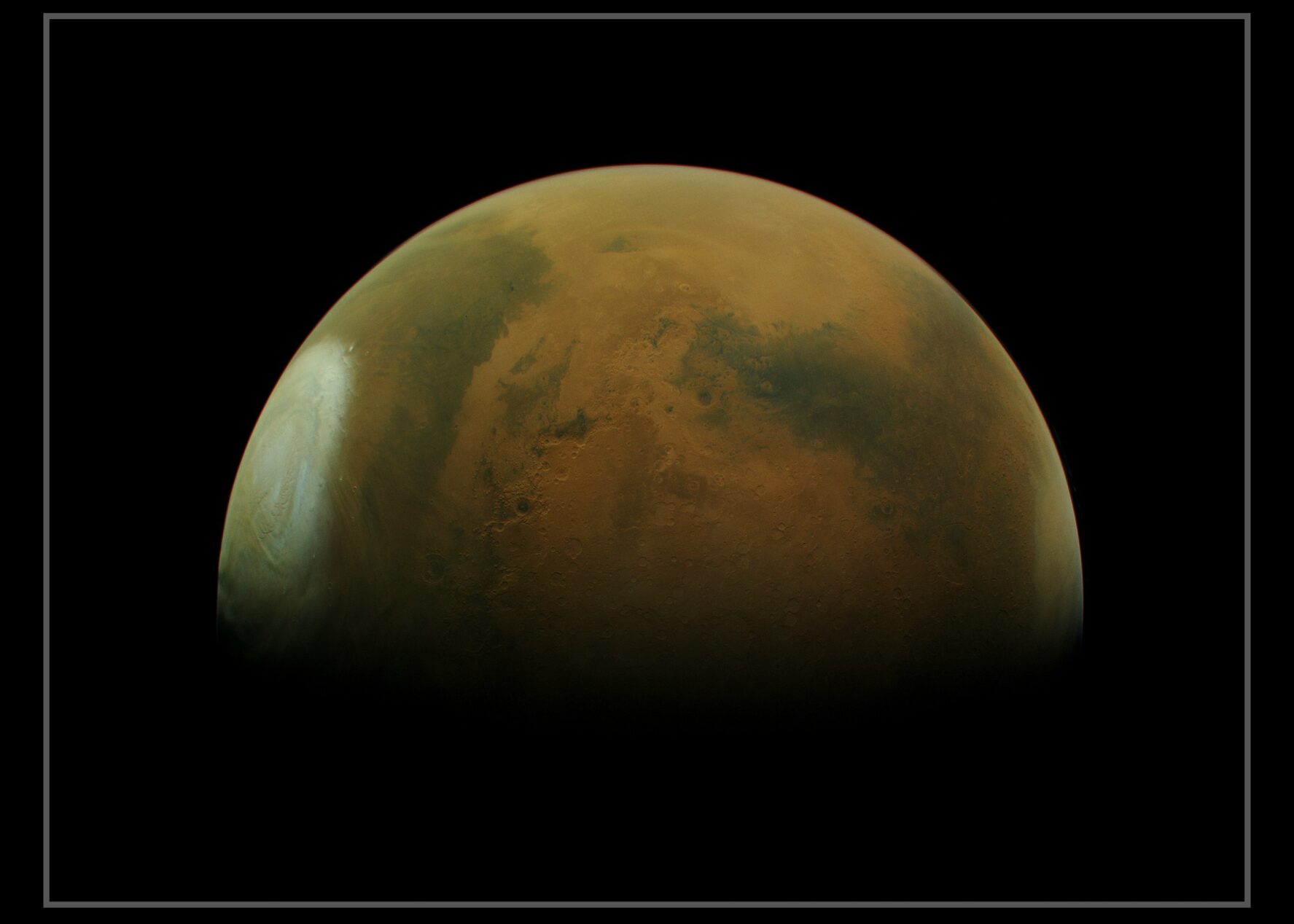 "We are so excited to be commemorating our 25th annual Mars Society convention this year, with leading members of the space, science, business, academic, and government communities talking about all the hot topics concerning Mars, the search for life in our solar system, the latest spaceflight technology, and much more," said Mars Society Executive Director James Burk.
To register online for our 2022 International Mars Society Convention, please click here. Also those interested in serving as a convention sponsor should reach out to jburk@marssociety.org for more details.
Call for Papers
Presentations for the 25th Annual International Mars Society Convention are invited, dealing with all matters associated with the exploration and settlement of the Red Planet, including science, technology, engineering, politics, economics, public policy, etc. Abstracts between 100-300 words can be uploaded on our convention web site (https://forms.gle/FgA5zohhdeWfeVpQ8). Please note that the deadline for abstract submissions is August 31, 2022.