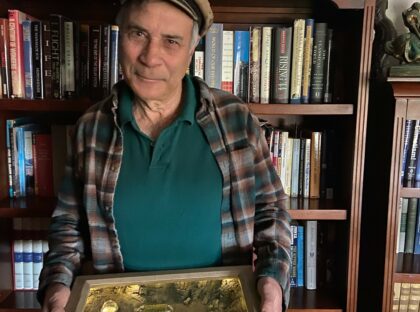 Mars Society President Dr. Robert Zubrin celebrated his 70th birthday with family and friends in Colorado over the weekend. To mark the occasion, Dr. Zubrin was presented with a special gift – a detailed and futuristic Mars base model named after him. Key members of the Mars Society's leadership funded the gift through personal donations.
The customized model was created by the talented conceptual designer Bryan Versteeg of Spacehabs.com, showing an external hub leading into a vast underground network of industrial, agricultural, and living space. This would be one of many ports.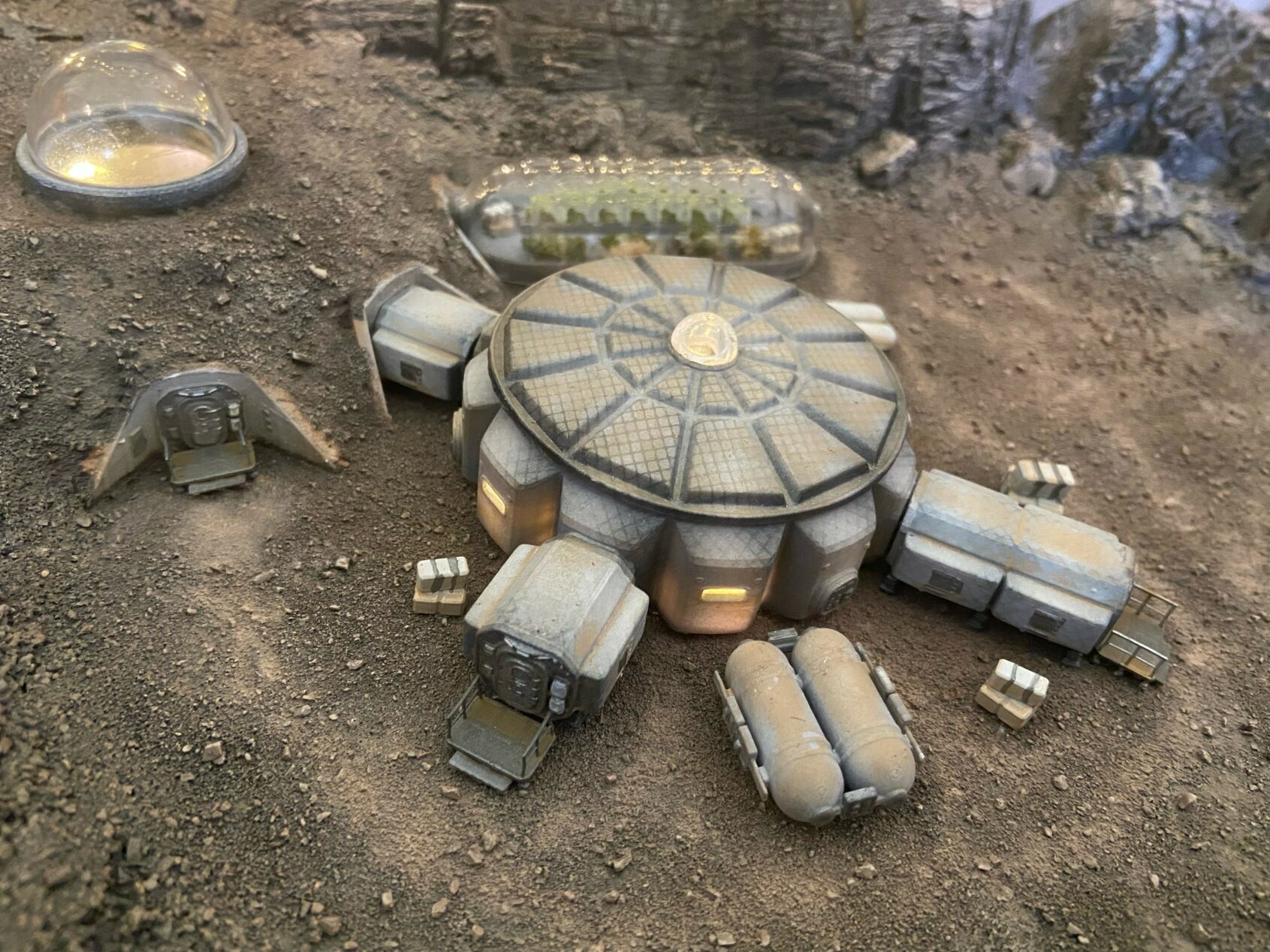 The greenhouse shown is an experimental module since the bulk of calories are grown underground. The dome opens to a small atrium garden.
The model is built by hand with most of the terrain being carved XPF foam, then primed, painted, and dusted, while the structures and vehicles are designed digitally, 3D printed, and painted. Also the greenhouse dome is vacuum formed PETg over a 3D printed mold.
"We really appreciate Bryan's effort in creating this realistic Mars base design as a present for Dr. Zubrin to mark his 70th birthday. He just loved it!", said Michael Stoltz, Mars Society Director of Media & Public Relations.