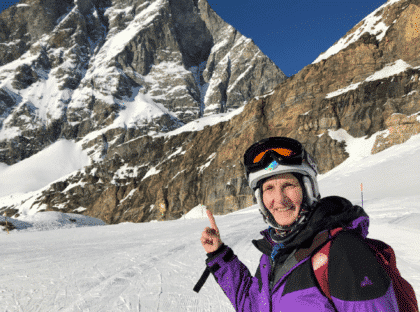 Dr. Carol Stoker, a senior scientist at the NASA Ames Research Center and one of the co-founders of the Mars Society, will be giving a virtual talk about the ongoing search for life on Mars on Wednesday, January 12th at 7:00 pm CT during a chapter meeting of Mars Society Chicago.
Dr. Stoker has been involved with Ames for 36 years, specializing in a range of Mars exploration science and technology. Most of her recent work has focused on developing instruments and robotic systems for space exploration and testing them in various terrestrial analog environments. These have included designing and testing drilling systems to access the subsurface of Mars to search for evidence of life.
As part of this, she has led numerous field experiments in Antarctica, the Canadian Arctic, undersea, and in deserts in the southwest United States to demonstrate the roles of robotic systems to search for life on other planets.
Register at EventBrite (https://bit.ly/3mWJTV9) – free of charge – to join this exciting live discussion about how scientists are exploring the Red Planet for a second Genesis. You won't want to miss it! Chapter membership is not required.
Following Dr. Stoker's talk, Chicago chapter representatives will discuss two new STEM-related projects under consideration for its membership and volunteers. Both will involve remote volunteering so please let us know if you're interested in helping with the new initiatives. Thanks.