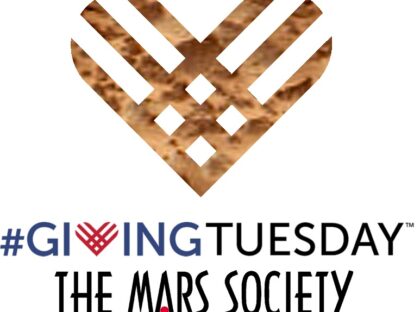 Next week is Giving Tuesday, an international day of charitable gifting that occurs on the Tuesday after the U.S. holiday of Thanksgiving.

As the world's largest and most influential space advocacy group dedicated to the human exploration and settlement of the Red Planet, the Mars Society leads the way in educating and informing the public, the media, and the government about the importance of exploring Mars and planning for an eventual permanent human presence there.

Included in the Mars Society's mission are:
We call on you – our members, friends and supporters – to consider making a one-time or recurring contribution to the Mars Society, a registered non-profit organization, on Giving Tuesday (November 30th) so we can continue with our important work, initiatives, and research.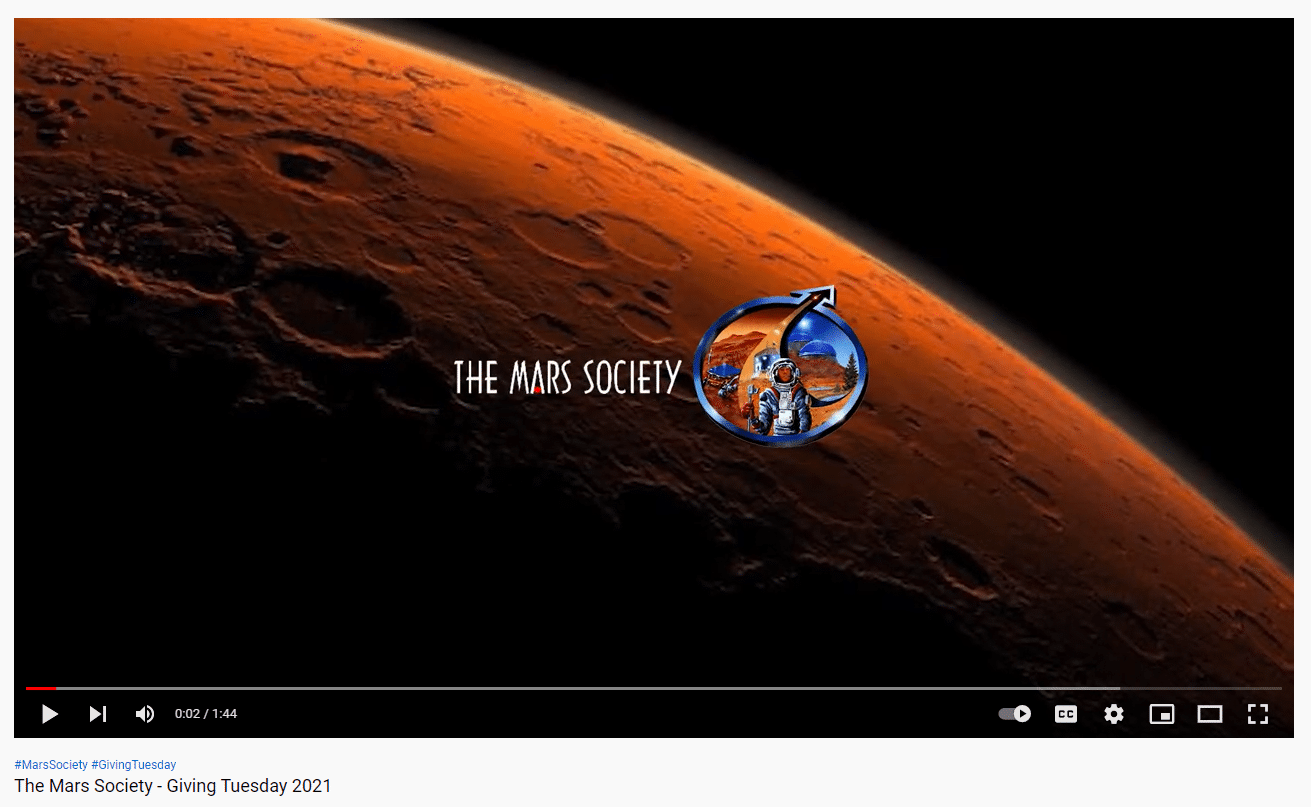 To learn how you can donate to the Mars Society now and on Giving Tuesday, visit: https://www.marssociety.org, and to watch the latest video about our organization and its mission, please click here.

Thank you for your continuing interest and involvement in the Mars Society, and we appreciate any support that you can extend to our world-wide effort to promote humans to Mars.