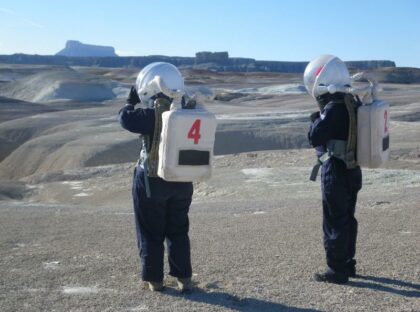 Due to the current surge in COVID-19 cases around the world and, in particular, in the United States and Utah, a decision has been made to delay the beginning of the Mars Society's Mars Desert Research Station field season until February 2021.
According to experts, the next three months are expected to be the hardest of the pandemic, and MDRS management, led by Dr. Shannon Rupert, wants to ensure that all crew members stay safe and well throughout that time.
Selected MDRS crews have already been rescheduled and will still come to the southern Utah campus for their Mars surface simulation, albeit at a later date than planned.