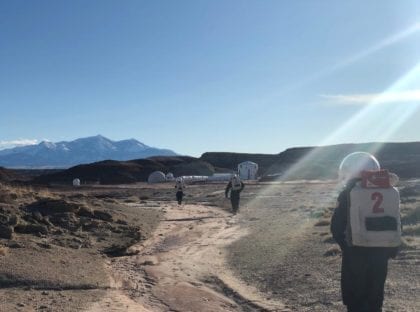 The Mars Society announced the winners of its international dual design contest for creating a special logo for a patch and t-shirt to be used by crew members at the Utah-based Mars Desert Research Station (MDRS), the largest and longest-running Mars analog program in the world.
The winner of the competition to create an official MDRS crew patch is Ognian Ivanov of Bulgaria, while the winner of the contest to design a logo for an official MDRS crew t-shirt is Nelio Batista of Brazil.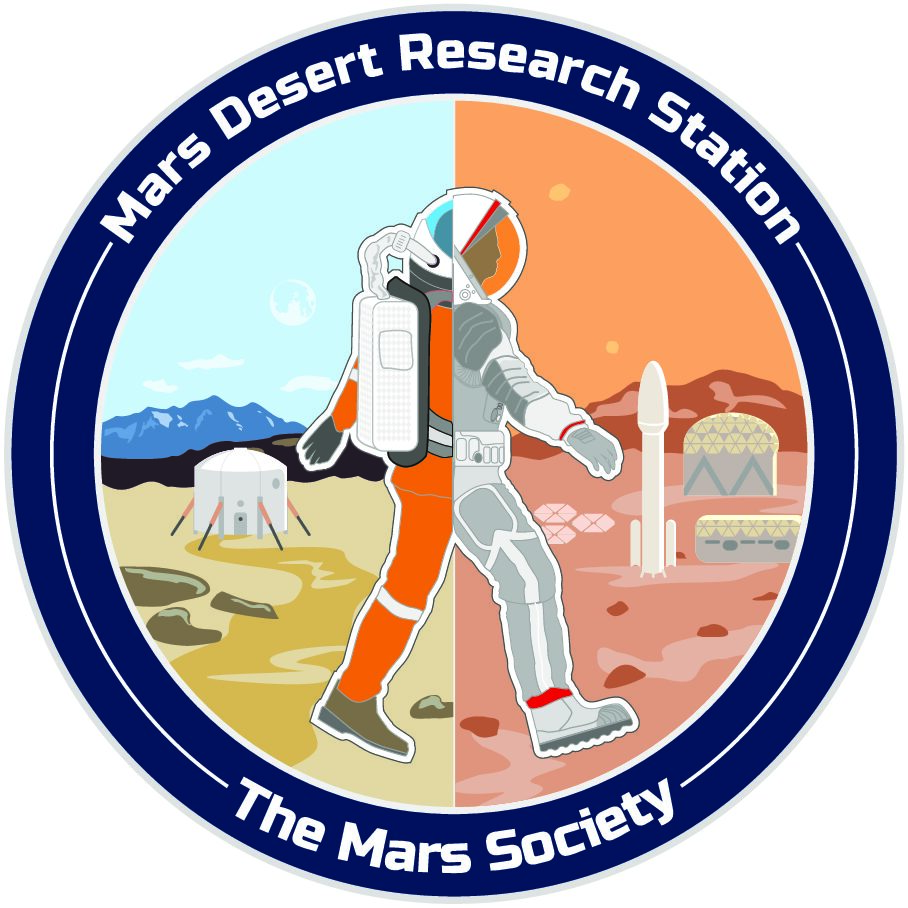 "Choosing the two winners was very difficult given the many talented professional and amateur designers from around the world who participated. In the end, we were very thrilled with Ognian and Nelio's work," said MDRS Director Dr. Shannon Rupert.
Announced in June, the theme of both graphic design competitions was to create customized logos representing what MDRS truly stands for – advocating and preparing for human exploration and settlement of Mars.
As part of the winning design announcement, the Mars Society is pleased to make both the crew patch and t-shirt available to members and friends who contribute $100 (or more) to help support the MDRS analog program.
[Please note that all contributions to the Mars Society, a registered 501(c)(3) non-profit organization, are tax-deductible in the U.S.]