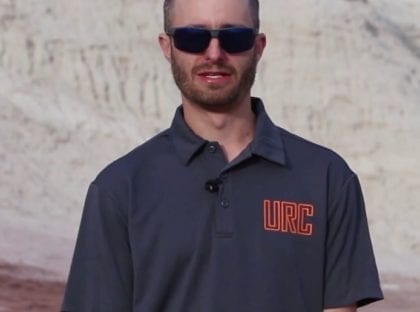 Kevin Sloan, long-time Director of the Mars Society's University Rover Challenge, will give a presentation about the URC program and plans for next year's rover design competition (this summer's URC was postponed due to COVID-19) during the 23rd Annual International Mars Society Convention, scheduled for October 15-18.
As the premier robotics competition for college students from around the world held annually at the Mars Desert Research Station in Utah, URC challenges student teams to design and build the next generation of Mars rovers that will one day work alongside astronauts exploring the Red Planet.
In addition to leading URC since its inception in 2006, Mr. Sloan works as a systems engineer in the Washington, D.C. area and previously served as the Commander of MDRS Crews 25 and 50.
He also holds B.S. degrees in Electrical Engineering and Mechanical Engineering from the Pennsylvania State University, and a M.Eng. degree in Systems Engineering from the University of Maryland.
This year's global Mars Society conference will be free of charge (although donations are welcome). For full registration details, please click here. Regular updates, including a list of confirmed speakers, are posted on the Mars Society web site and its social media platforms.