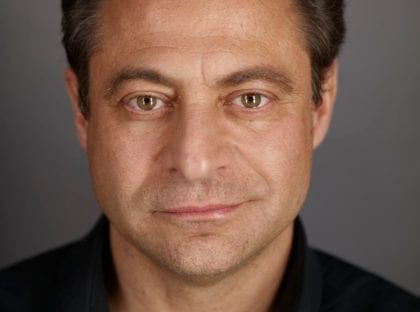 The Mars Society is pleased to welcome Dr. Peter H. Diamandis, Founder and Executive Chairman of the X PRIZE Foundation, as one of its plenary speakers at the 23rd Annual International Mars Society Convention, scheduled to be held virtually October 15-18, 2020.
Named several years ago by Fortune as one of the "World's 50 Greatest Leaders," Dr. Diamandis is an international pioneer in the fields of innovation, commercial space and incentive-based competitions. His X PRIZE initiative is best known for its $10 million Ansari X PRIZE for private spaceflight.
As an entrepreneur, Dr. Diamandis has started over 20 companies in the areas of longevity, space, venture capital and education. He is also the Executive Founder of Singularity University, a graduate-level Silicon Valley institution that counsels the world's leaders on exponentially growing technologies.
Dr. Diamandis is a New York Times best-selling author and has earned degrees in molecular genetics and aerospace engineering from the Massachusetts Institute of Technology and holds an M.D. from Harvard Medical School.
This year's virtual global conference will be free of charge (although donations are welcome). For full registration details, please click here. Regular updates, including a list of confirmed speakers, will be posted in the coming weeks on the Mars Society web site and its social media platforms.