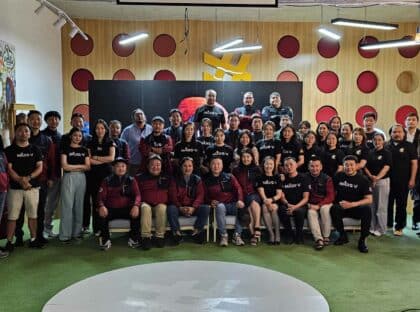 The Mars Society is pleased to announce that a delegation from the MARS-V Project, the official Mongolian chapter of the Mars Society, will attend and present at the 26th Annual International Mars Society Convention October 5-8 at Arizona State University (Tempe).
Senior members of the visiting MARS-V group will give presentations during the convention about planning for the Gobi Desert-based Mars analog station, discussing the most recent technical developments and module program developments for MARS-V.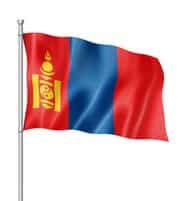 Partially due to the growing partnership between Mongolia's MARS-V Project and the Mars Society, plans to build an analog facility in this northern Asian country are moving forward at a rapid pace. MARSA (Mongolian Aerospace Research and Science Association), the operator of the project, intends to construct the Mars analog simulation station in Dundgovi (Middle Gobi) and Umnugobi (South Gobi). Mars habitation, robotic rovers, and analog spacesuits are also being developed at the conceptual level, alongside a 14-day module program created through comprehensive interdisciplinary research.
Since its establishment in 2019, the MARS-V Project has garnered considerable international attention and recognition. Most notably, it has been officially introduced to many of the major space agencies, including JAXA, IRSO, NASA, and ESA. The MARS-V Project involves around 6,000 supporters and over 120 specialized members representing diverse careers.
United by a shared vision of establishing a thriving space economy and sector in Mongolia, this dedicated team is driving the project forward with unwavering determination. More recently, the Mongolian prime minister met in the U.S. with Vice President Kamala Harris and NASA Deputy Administrator Pam Melroy to talk about advancing space and Mars missions through collaborative research and development.
"The Mars Society is actively collaborating on the design of the Mars-V Project's analog station in Mongolia, fine-tuning processes and procedures, and optimizing methods for essential decisions like crew selections. Our focus also extends to integrating the Mongolian Mars analog research station with the broader research community, contributing to the collective aim of sending humans to Mars. Overall, our collaboration with the MARS-V team has been not only spectacular, but truly inspiring, energizing our entire community with their remarkable achievements. We look forward to welcoming senior chapter reps once again to our international forum in Arizona this fall," said Mars Society Executive Director James Burk."
For complete details about the upcoming 2023 International Mars Society Convention, including online registration, call for abstracts (with an August 31st deadline), hotel accommodation options, and volunteer and sponsorship opportunities, visit our web site at: www.marssociety.org. A list of confirmed speakers will also be posted in the near future.