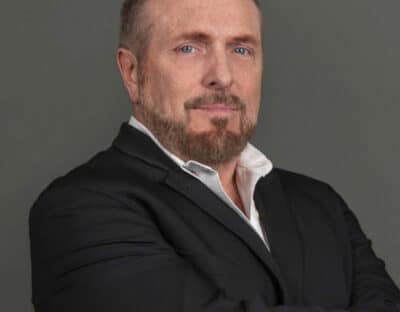 The Mars Society is pleased to announce that Rick Tumlinson, Founder of SpaceFund, Earthlight Foundation, Space Frontier Foundation, and New Worlds Institute, will give a plenary talk during the 26th Annual International Mars Society Convention at Arizona State University (Tempe), scheduled for October 5-8, 2023.
Listed as one of the top 100 influential people in the global space field, Mr. Tumlinson is a true space visionary and entrepreneur, having helped coin the term "NewSpace" and worked to create the new commercial space industry highlighted by spaceflight projects led by Elon Musk and Jeff Bezos.
A leading writer and speaker, Mr. Tumlinson helped start the first mission to find water on the Moon, signed the first ever commercial data purchase agreement with NASA, helped start NASA's Lunar Exploration Analysis Group, led by the commercial takeover of the Russian Mir space station, signed the first private astronaut to fly to the space station, and was a founding board member of the X-Prize.
Having testified numerous times before the U.S. Congress on the future of NASA, the U.S. space program, and the possibilities of space tourism, Mr. Tumlinson is a popular guest on news networks around the world, including ABC, CBS, BBC, and CCTV (China), and is a regular contributor to Space.com.
For more details about the 2023 International Mars Society Convention, including online registration, call for papers, and volunteer and sponsorship opportunities, please visit our web site – www.marssociety.org – or contact info@marssociety.org.
Please note that early bird convention ticket prices are available until Friday, June 30th (5:00 pm PT), and further speaker updates will be posted weekly on our web site and social media platforms.