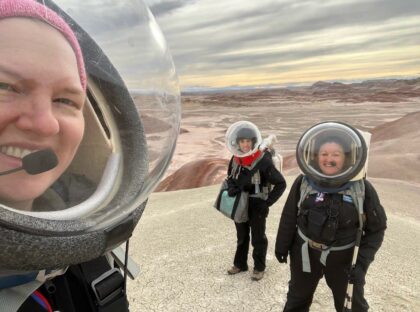 The following is the final summary report of Mars Desert Research Station (MDRS) Crew 269 (The Aerospace Corporation). A full review of the 2022-23 MDRS field season and crew activities will be presented at the 26th Annual International Mars Society Convention next year.
The Aerospace Corporation Demo-1 Crew 269
Commander (CDR): Dr. Kristine Ferrone
Executive Officer (XO): Allison Taylor
Health & Safety Officer (HSO): Barbara Braun
Crew Engineer (ENG): Ashley Kowalski
Green Hab Officer (GHO): Matthew Eby
Technology Officer (TECH): Trevor Jahn
Crew 269 was the first self-organized MDRS crew from The Aerospace Corporation. The mission was internally named "Demo-1" to indicate the first demonstration on an all-Aerospace analog mission. The mission concept was first proposed by CDR and XO as a sprint exercise to determine the feasibility of assembling a complete MDRS crew and experiment team from within Aerospace in 2020. The results of that exercise formed the basis of the crew application and mission plan submitted for MDRS consideration. The crew learned of their acceptance in early 2021 with a mission date scheduled for late 2022.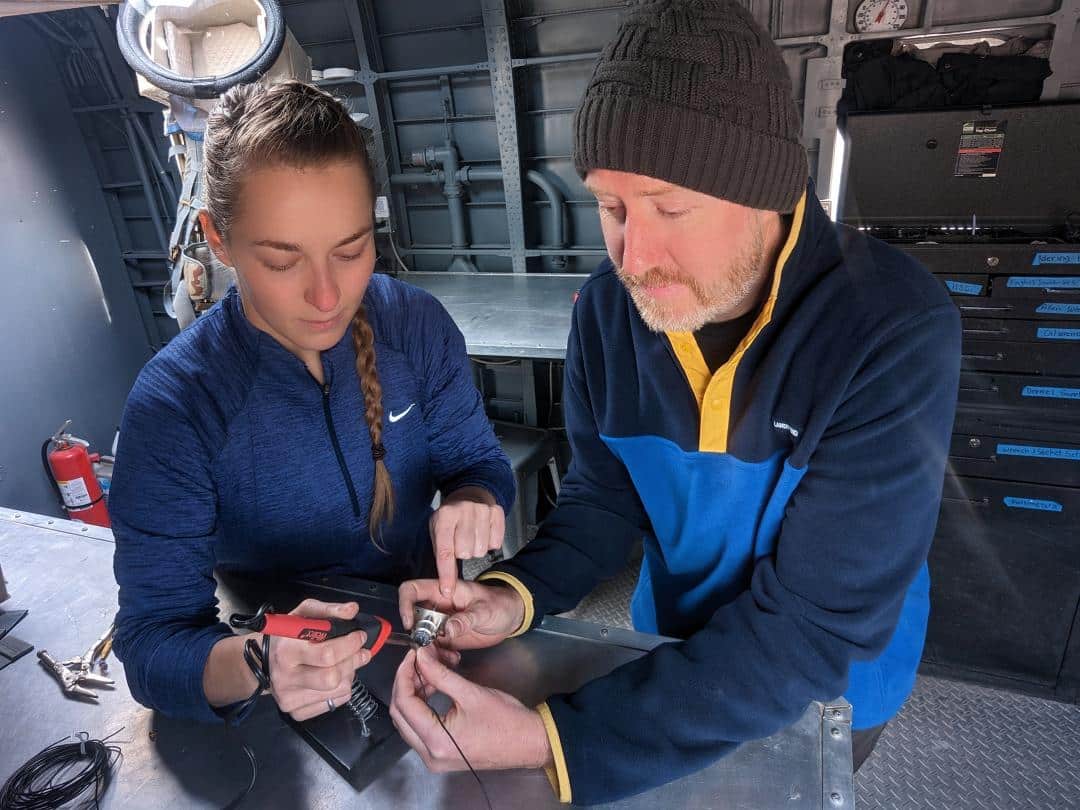 Throughout 2021 and 2022, XO served as the project manager, interfacing with MDRS and leading weekly meetings for crew team building, mission formation, and experiment development. Several modifications were made to the original experiment manifest, indicating changes in Aerospace internal priorities and government customer needs during the span of several fiscal years. The crew adapted to these changes and worked to maximize involvement from across Aerospace to ensure maximum scientific return.
As the mission start date moved closer, the crew conducted in-person training at Aerospace headquarters with experiment teams and corporate environmental health and safety staff to ensure adequate pre-mission procedures and materials training. Crew also coordinated transportation and logistics arrangements for all experiment hardware.
Upon arrival at MDRS, the crew experienced a delayed COVID PCR test result causing simulation start to occur a day later than planned. The crew adapted to this challenge and was able to recover all scientific and operational objectives on other Sols. Simulation officially began on Tuesday, November 29 and completed on Friday, December 9. Individual reports on in-simulation activities are included below.
Crew 269 accomplished their primary objective of successfully demonstrating that The Aerospace Corporation can assemble a competent analog astronaut crew, compile a feasible experiment manifest, and execute an MDRS mission within the boundaries set by mission support, weather, and isolation obstacles.
To read the full mission summary report, please click here.