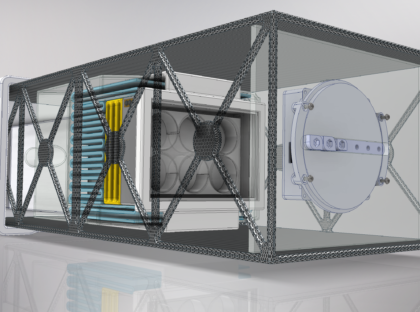 The United Nations Office for Outer Space Affairs (UNOOSA) and the China Manned Space Agency (CMSA) have selected a joint project by Mars Society Peru and Mars Society España, two of the Mars Society's international chapters, as part of their Access To Space For All initiative.
Organized by university students from both countries, the combined Peruvian and Spanish research project is intended to study the effect of microgravity on the growth and biofilm production of disease-causing bacteria.
Thanks to UNOOSA and CMSA, the joint experiment will be flown to the Chinese Space Station (CSS) in orbit around the Earth (date still to be determined) in order to carry out the research, which includes the preparing and monitoring of bacterial cultures inside a specially designed chamber during the orbital mission.
According to Roberto Adolfo Ubidia Incio, a trained space biologist and the project coordinator, the chapters' experiment was one of nine selected from applicants around the world as part of the UNOOSA-CMSA international cooperation on space initiative.