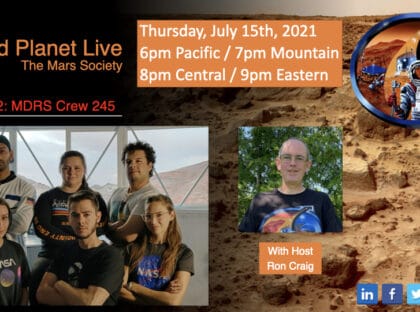 The Mars Society invites you to join us this Thursday (July 15th) at 6pm PST / 9pm EST for the next episode of our Red Planet Live video podcast with an amazing discussion with Crew 245 about their recent two-week simulation at the Mars Desert Research Station in southern Utah.
Participating in the show with our host, Ron Craig, will be the full team – Dylan Dickstein, Commander, Shayna Hume, Executive Officer (XO), Julio Hernandez, Crew Botanist, Shravan Hariharan, Crew Engineer, Alex Coultrup, Crew Health & Safety Officer, and Olivia Ettlin, Crew Scientist.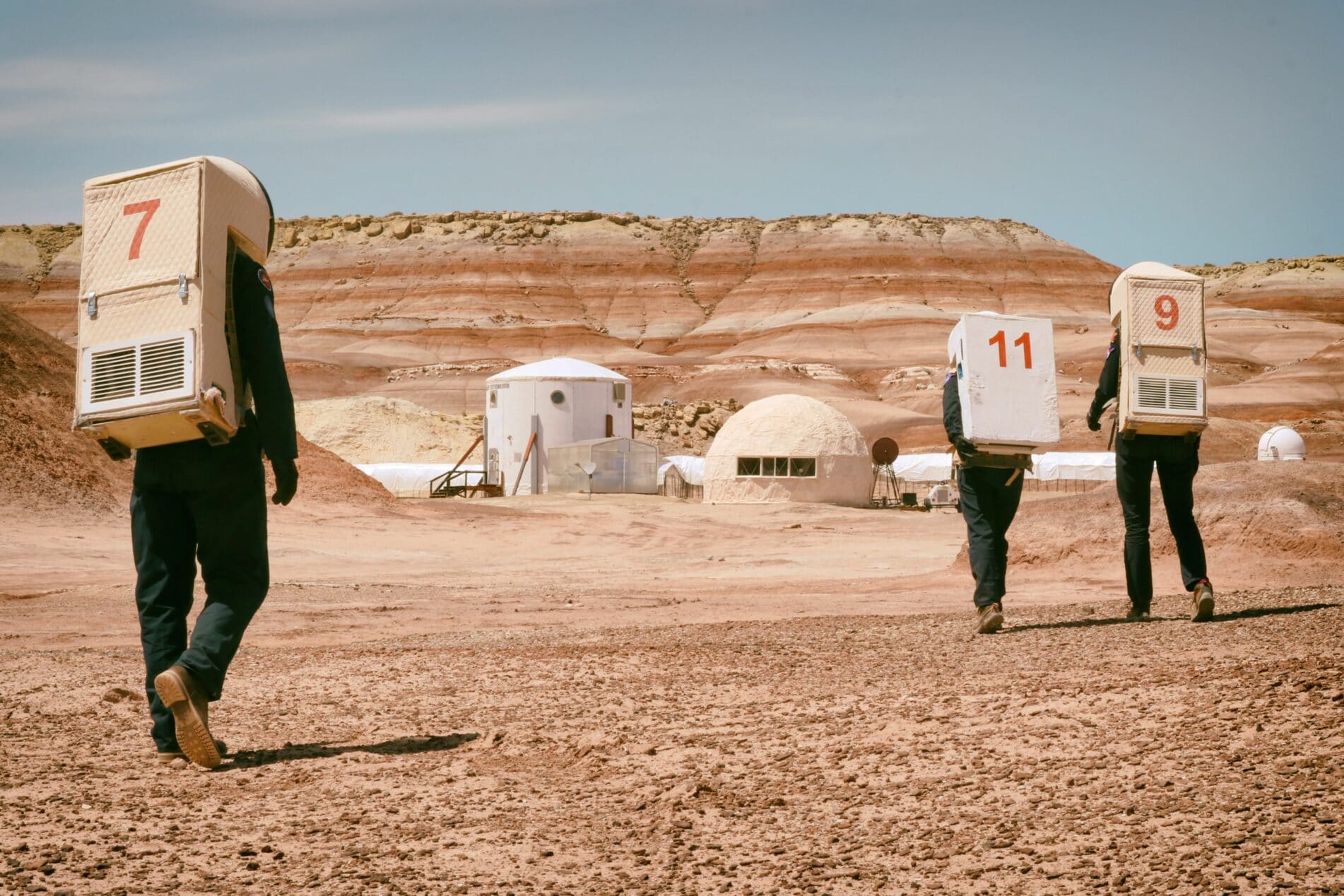 Learn what it's like to serve as an analog astronaut in one of the most Mars-like environments in the world. How did the crew deal with the close quarters and isolation? What kind of food did they eat? How did it feel wearing space suits during their EVA missions outside the station? Questions are also welcomed from the general public via email.
To join our Red Planet Live broadcast this Thursday, please visit our Facebook page, Twitter feed or Linkedin page to learn more or to click on the reminder button.
About MDRS
Owned and operated by the Mars Society since 2001 and located in southern Utah, the Mars Desert Research Station (MDRS) is the largest and longest-running Mars analog facility in the world. The MDRS campus currently houses six structures, including the main habitat (or hab), used as crew living and work quarters, a domed research lab, an engineering module, a greenhouse, and two astronomical observatories.
During the typical crew field season, which runs from September through May, the station supports field research in pursuit of the science, technology and operations required for eventual human exploration of the Red Planet and has served as home to over 1,000 crew members over the past two decades. Each crew typically consists of 6-8 members and carries out, on average, a two-week Mars analog program at the facility.