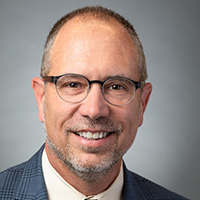 The Mars Society announced today its full and enthusiastic support of the nomination of Professor Greg Autry of the University of Southern California for NASA Chief Financial Officer.
Commenting on the choice, Mars Society President Dr. Robert Zubrin said, "I have known Greg Autry for almost two decades. Over the years we have sometimes agreed and sometimes disagreed, but I have always found his positions to be well-informed, well-reasoned and well-intentioned. He is, and has always been, a passionate, brave, smart, and visionary advocate for America's space program, willing to take a stand and take heat from all sides to get the job done."
"At a time when America's space program is challenging itself to once again astonish the world with what free people can do, we need someone like Greg Autry as NASA CFO to help the agency be as effective as possible. NASA Administrator Jim Bridenstine made a great choice when he chose Greg. We urge the U.S. Senate to confirm his appointment without delay," added Dr. Zubrin.