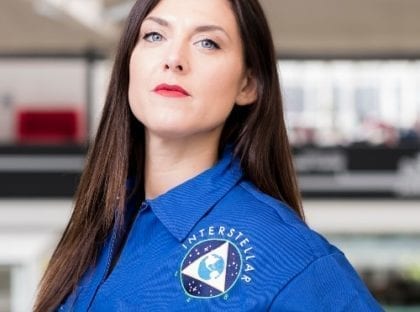 The Mars Society is pleased to announce that Barbara Belvisi, Founder and CEO of Interstellar Lab, Inc. will give a virtual plenary talk during the 23rd Annual International Mars Society Convention, scheduled for October 15-18, 2020.
Established in 2018, Interstellar Lab's mission is to develop and build bio-regenerative habitats and life-support solutions to make human life sustainable on Earth, as well as on Mars and other planets in our solar system.
Ms. Belvisi started her career as an investment manager in a FoF management company, then moved on to private equity and finally venture capital, raising over $80 million. At the age of 28, she left to focus on her passion: science and technology. As part of this, she helped launch The Family, a Paris-based incubator, and Hello Tomorrow, an event fostering scientific innovation.
In addition, she established her own asset management firm, Elephants & Ventures, in 2013, which led to the founding of Hardware Club in 2015, a hybrid fund that focuses on robotics, hardware and IT.
This year's global Mars Society conference will be free of charge (although donations are welcome). For full registration details, please click here. Regular updates, including a list of confirmed speakers, will be posted in the coming weeks on the Mars Society web site and its social media platforms.