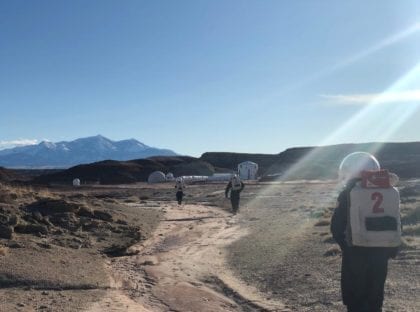 The Mars Society is pleased to announce that the 2020-21 field season at the Mars Desert Research Station will be held this fall as previously planned. MDRS is the largest and longest-running Mars simulation facility in the world involving U.S. and international crews.
MDRS management, led by its director, Dr. Shannon Rupert, has worked tirelessly on plans and precautions to ensure protection of each visiting crew and is confident in moving forward with the upcoming field season.
Some individual MDRS crews currently scheduled to participate may not be able to travel to the Utah campus due to the challenges and travel restrictions involving the current COVID-19 health crisis. MDRS management is working on alternative simulated crew experiences that may be available to them.