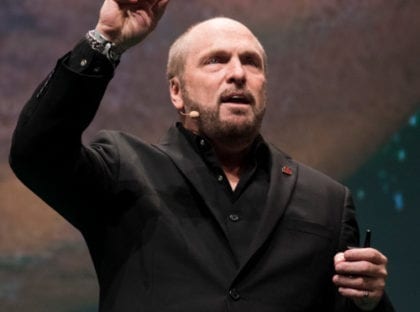 The Mars Society is pleased to announce that Rick Tumlinson, Founding Partner of Space Fund, a major venture capital firm for space technology companies, and a prominent space activist, will give a virtual presentation during our 23rd Annual International Mars Society Convention, scheduled for October 15-18.
Named one of the top 100 most influential people in the space field by Space News, Mr. Tumlinson is credited by many with helping start the NewSpace revolution – which has led to commercial space projects such as Richard Branson's Virgin Galactic, Elon Musk's SpaceX and Jeff Bezos' Blue Origins rocket firms.
Mr. Tumlinson is the founder of the New Worlds Institute, Earthlight Foundation and Deep Space Industries (a space resource company) and was a founding board member of the X-Prize Foundation.
Having testified numerous times before the U.S. Congress on the future of NASA, the U.S. space program and space tourism, Mr. Tumlinson is also a popular guest on news networks around the world, including ABC, CBS, BBC and CCTV (China).
This year's global Mars Society teleconvention will be free of charge (although donations are welcome). For full registration details, please click here. Regular updates, including a list of confirmed speakers, will be posted in the coming weeks on the Mars Society web site and its social media platforms.