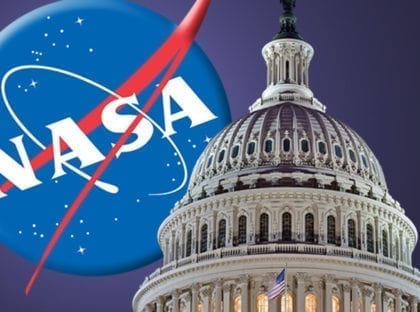 The Mars Society is pleased to announce that the dates for the Space Exploration Alliance's 2020 Legislative Blitz in Washington, D.C. will be Sunday, February 23rd through Tuesday, February 25th.
The SEA consists of leading U.S. space advocacy groups, including National Space Society, Explore Mars, Moon Society, Federation of Galaxy Explorers, National Society of Black Engineers, Buzz Aldrin's Human Spaceflight Institute, Students for the Exploration & Development of Space and the Mars Society.
Established in 2004, the annual SEA Legislative Blitz brings together dozens of space advocates from across the country to let members of Congress and their staff know there is strong constituent support for NASA and its human and robotic space program, including plans for human Mars exploration.
The Mars Society and its membership have played a significant role in this important effort on Capitol Hill over the years. We invite you to join us once again in 2020 to help boost America's efforts in exploring the solar system by encouraging the Congress to adopt policies and budget plans to that effect.
The SEA registration page is now online, located at: http://www.spaceexplorationalliance.net. Early-bird registration fees for the Legislative Blitz are available through December 31, 2019. [Please note only U.S. citizens are allowed to participate in the SEA campaign.]