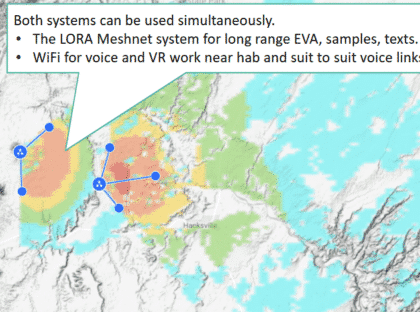 Initiated last year by Mars Society Chicago, a chapter of the Mars Society, a team of volunteers are working on developing a unique comms system for use at the organization's Mars Desert Research Station (MDRS) in southern Utah that would enable coordinated real-time field science between physical analog research facilities and virtual reality digital twins.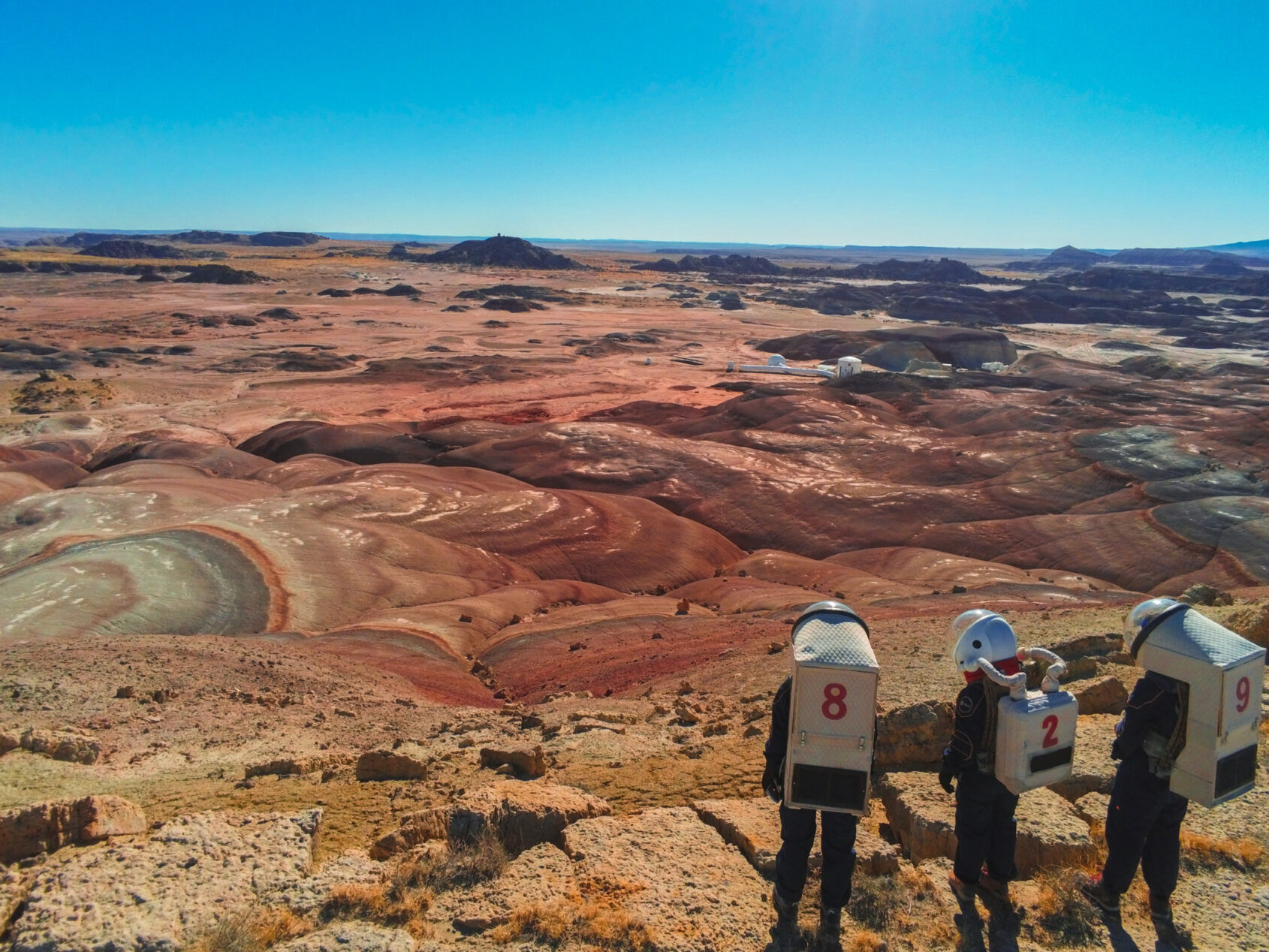 The goal of the project – known as EVALink – is to improve science, situational awareness, and crew member safety at analog research facilities, such as MDRS. Integrating the system with virtual reality would extend the analog research capability to a much wider audience, while also allowing for scientific collaboration in the global science community.
One vision of the Chicago chapter is for the EVALink system to expand beyond the MDRS campus, and also network it across multiple analog stations concurrently, including the Mars Society's Flashline Mars Arctic Research Station (FMARS) in northern Canada. That would make possible the idea of holding planetary-wide simulations for the first time, greatly contributing to planning for wide-scale human exploration of the Red Planet.
Part of the EVALink system is currently being tested by members of Crew 261, who are currently in sim at the Mars Society's MDRS analog facility in southern Utah. Details about the results will be announced following the completion of their mission in mid-May.
To learn more about the EVALink project and/or Mars Society Chicago and its activities, please contact our chapter lead Eric Kristoff at: eric.kristoff@gmail.com. Also visit our Chicago chapter Facebook page at: https://lnkd.in/eztCxdCN.