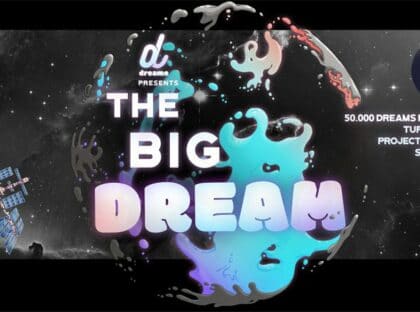 The Mars Society is pleased to announce that it will be partnering with Dreame, a global collective of artists and dreamers headquartered in Tel Aviv, Israel, on its initiative, The Big Dream, which lays out through art the dreams of humanity.
In the latest phase of The Big Dream, the company is collecting tens of thousands of examples of dreams and ideas from people around the world about the future of our universe, the planet Mars included.
Many of these dreams for the future of humanity in space will be transformed into 500 individual artworks by 50 participating artists for projection at 20 locations worldwide beginning on February 22, 2022.
The 500 pieces of artwork will then accompany the planned Axiom Space all-civilian crewed mission to the International Space Station (ISS) in late March 2022, where it will be projected inside the ISS during the duration of the crew's mission. 
To further Dreame's artwork campaign, the Mars Society is reaching out to its members and friends for submissions of dreams for The Big Dream initiative, with the chance of your descriptive dream being converted into art and added to the global promotion, both on and off world.
Let us know about your dream, your vision about humans to Mars and the establishment of a permanent human presence on the red planet and across the solar system by participating in The Big Dream's art project.
To learn more about The Big Dream and how you can submit your dream about humans to Mars and beyond, please click here.