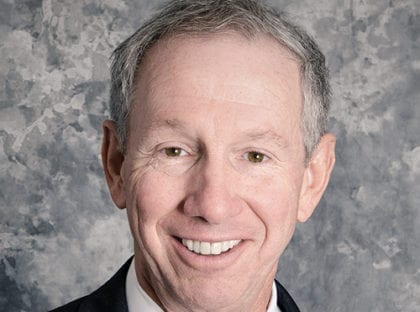 The Mars Society is pleased to announce that Dr. Michael D. Griffin, former NASA Administrator, will be joining us (virtually) as a plenary speaker during the 23rd Annual International Mars Society Convention, scheduled for October 15-18. The title of his address will be "Towards a Destination Driven Space Program."
Dr. Griffin served as head of the U.S. space agency under President George W. Bush. During this time, he focused on creating a more ambitious space strategy, which included the unveiling of the Constellation program, with the objective of returning humans to the Moon and providing other spaceflight services following the retirement of the space shuttle.
In addition, he held numerous executive positions in industry, including President and COO of In-Q-Tel, CEO of Magellan Systems, EVP/General Manager of Orbital ATK's Space Systems Group and Chairman and CEO of Schafer Corporation. More recently, Dr. Griffin served as Under Secretary of Defense for Research and Engineering during the Trump Administration.
Dr. Griffin has also been an adjunct professor at the University of Maryland, Johns Hopkins University and George Washington University, teaching spacecraft design, applied mathematics, guidance and navigation, compressible flow, computational fluid dynamics, spacecraft attitude control, estimation theory, astrodynamics, mechanics of materials and introductory aerospace engineering.
With an extensive academic background, Dr. Griffin obtained a B.A. degree in physics from the Johns Hopkins University, M.S. degrees in aerospace science from Catholic University, electrical engineering from the University of Southern California, applied physics from Johns Hopkins, civil engineering from George Washington University and business administration from Loyola University, and a Ph.D. in aerospace engineering from the University of Maryland.
This year's global Mars Society teleconvention will be free of charge (although donations are welcome). For more details, including how to register and sponsorship opportunities, please click here. Regular updates, including a list of confirmed speakers, will be posted in the coming weeks on the Mars Society web site and its social media platforms.