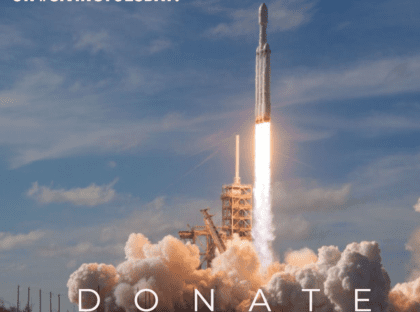 Donate to the Mars Society on #GivingTuesday
Each year on Giving Tuesday, non-profit organizations rally their supporters for a day of maximum impact. Following Black Friday and Cyber Monday, Giving Tuesday provides an opportunity for people around the world to support what matters most to them and share that cause with their social media networks.
The Mars Society relies on the generous contributions of members and friends like you to sustain and expand our programs, including the long-running Mars Desert Research Station in Utah, the annual University Rover Challenge, initiatives to promote STEM education, the annual International Mars Society Convention and a variety of public outreach programs to advocate humans-to-Mars.
To help us in our efforts, we ask our Mars Society members and friends to donate – $25, $50, $100 or more – to our organization (a registered 501-c-3 non-profit) with the goal of supporting human exploration of Mars and turning humanity into a multi-planetary species, beginning with the Red Planet. To donate, please click here.
From all of us at the Mars Society, we thank you for your support!