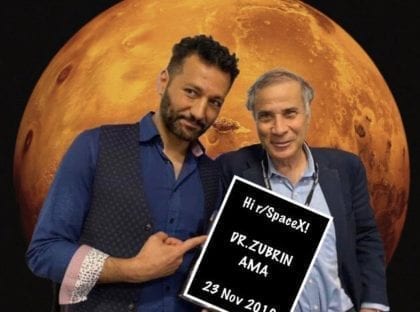 Hi space fans! We invite you to ask Mars Society President Dr. Robert Zubrin questions about Mars and space exploration. The event will take place in its own dedicated thread this Saturday!
What: AMA (Ask Me Anything) with Dr. Zubrin
Where: reddit, r/SpaceX, u/DrRobertZubrin
When: Saturday, November 23, 2019 at 12:00 pm PT (20:00 UTC)
Why: Let's go to Mars!
For details, visit: https://bit.ly/35jRIsX. Thank you!