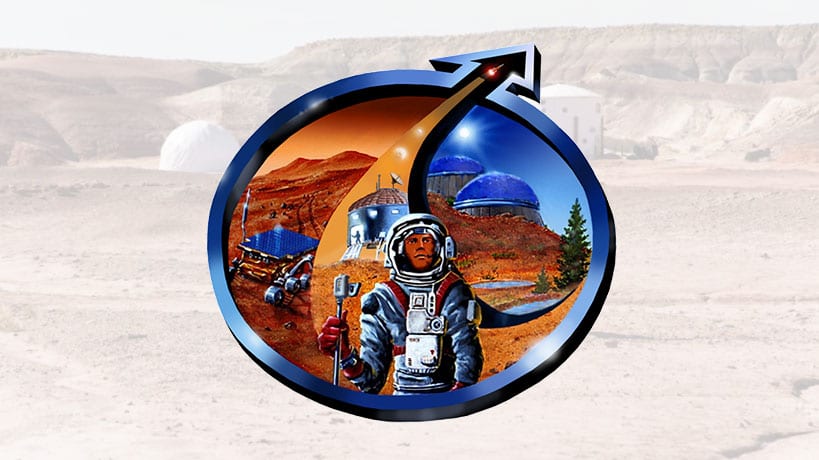 The Mars Society announced during last week's 21st Annual International Mars Society Convention in Pasadena, California the premiere of its new online store, Shop@Mars, offering a variety of popular Mars Society-related items for sale.
Typical in-demand Mars Society products such as pins, patches, magnets, water bottles, coffee mugs and t-shirts are currently available, as well as more unique items like a Mars tie and Mars-oriented holiday cards.  Plans are already underway to expand the product catalog to include flags, caps, carry bags and other useful and fun items.
"We've very proud of our new Shop@Mars online store, and this is just the beginning.  Purchasing your favorite Mars Society gear will help us promote our organization and raise funds for local chapter development and special projects. It has been a long time coming, and we couldn't be happier to finally get it off the ground," said Mars Society Executive Director Lucinda Offer.
In setting up Shop@Mars, the Mars Society partnered with Gooten, an innovative drop-shipping company that provides a technical platform for ordering high quality customized products at a very low cost.
To learn more about the Mars Society and its mission, please visit the organization's web site at: www.marssociety.org.