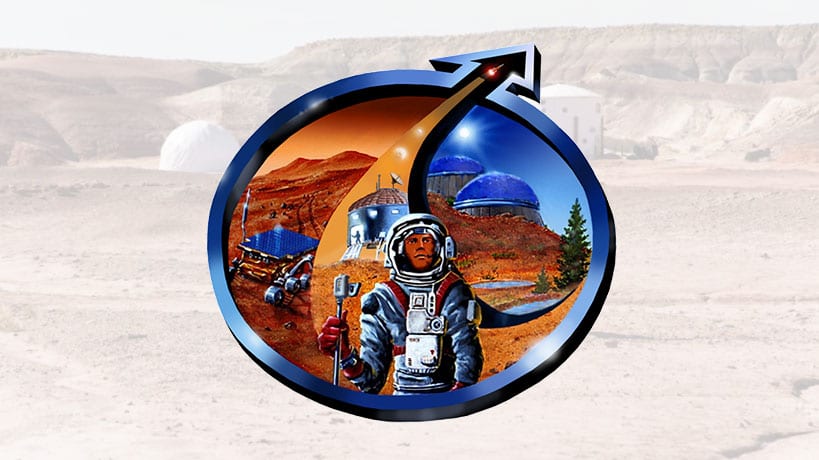 The Mars Society is pleased to announce that the official sheet music for the new Martian anthem "Rise to Mars" is now available online. The
new song performed by world-renowned baritone Oscar Castellino has won acclaim in performances at concert halls from Wales to Bombay.
"Rise to Mars" will be performed by Mr. Castellino, accompanied by James Welland, who arranged the music, at the Saturday evening banquet of the 20th Annual International Mars Society Convention on September 9th at the University of California Irvine.
The sheet music for "Rise to Mars," along the lyrics and an accompanying video of Mr. Castellino singing the anthem at its world premier earlier this year with Orchestra Royal Welsh REPCo Sinfonia, can be found at: https://www.marssociety.org/mars-anthem-rise-to-mars.
After Mr. Castellino's performance at the banquet, he is expected to invite those in the audience to stand and join him in singing the new anthem, so if you plan to attend the convention banquet next week, we invite you to look over the music and lyrics in advance. Also immediately after the musical performance, an address by the banquet's keynote speaker – Anousheh Ansari, the first female private space explorer and one of the sponsors of the X-Prize – will commence.
It promises to be a great evening, and we hope that you'll be able to join us. For full convention details, including information on the Saturday evening banquet, please visit our web site: www.marssociety.org.