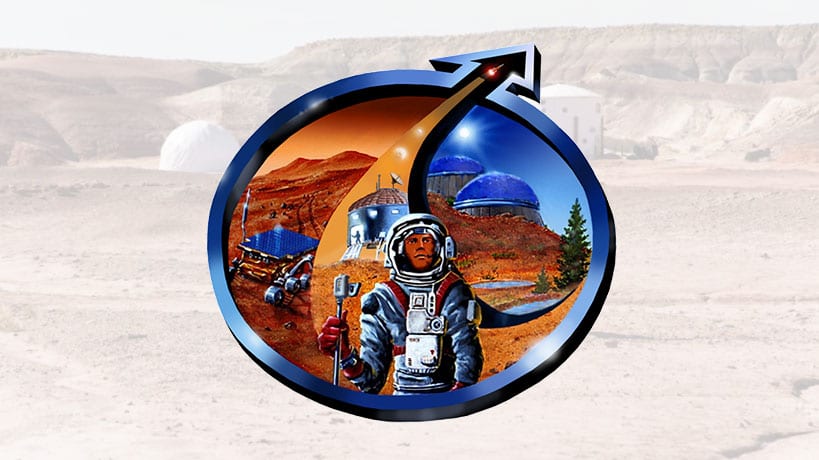 The Mars Society is very honored to release on its official YouTube channel a new inspirational anthem dedicated to the human journey to explore and settle the Red Planet entitled "Rise to Mars!"
The uplifting music for the new song was composed by Mumbai, India-born opera singer Oscar Castellino, while the words were written cooperatively by Mr. Castellino and Mars Society President Dr. Robert Zubrin.
The YouTube video version of "Rise to Mars!" was taken from the world premiere performance of the anthem arranged by James Welland and performed last month by Mr. Castellino at the Royal Welsh College of Music & Drama in Cardiff, Wales.
The anthem's opening segment involves a compelling call for humanity to "Rise to Mars! Men and women. Dare to dream! Dare to strive! Build a home for our children. Make this desert come alive!"
"It's truly a 'Marseilles' for Mars! I would not at all be surprised if it someday became the national anthem of a Free Martian Republic. It is certainly going to be a favorite among all those pushing for a human future in space now and for years to come," said Dr. Zubrin.
The American premiere of "Rise to Mars!" will take place this September during the 20th Annual International Mars Society Convention at the University of California Irvine. For more details about the anthem performance and the conference, scheduled for September 7-10, 2017, please visit our web site (www.marssociety.org).