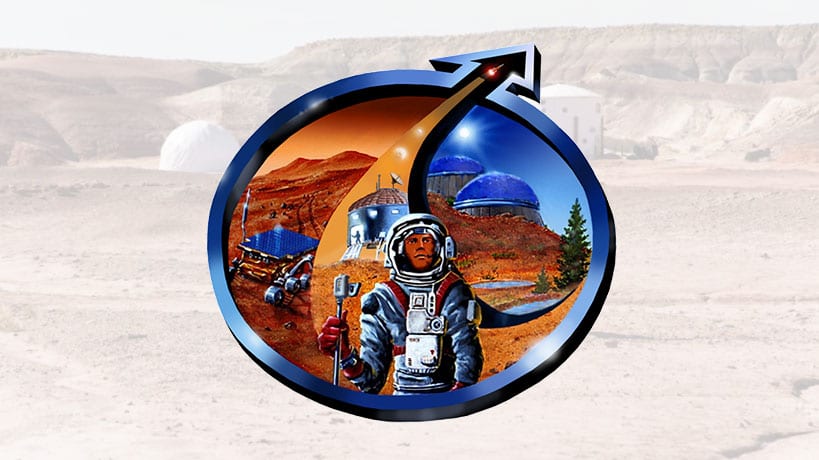 By Joel Achenbacher, Washington Post, 05.17.17
Robert Zubrin started the Mars Society nearly two decades ago with the dream of creating a human settlement on the Red Planet.
"The time has come for humanity to journey to Mars!" he announced one night in the summer of 1998, at the group's founding convention in Boulder, Colo. He then read the society's Founding Declaration: "We must go, not for us, but for the people who are yet to be. We must do it for the Martians."
This reporter was there and filed a story for The Washington Post's Style section. In the years since, Zubrin has continued to lobby for humans to go to Mars — though no one has managed to get beyond low Earth orbit since the last moon landing in 1972. Until recently, NASA branded virtually everything it was doing as part of a "Journey to Mars," and Mars remains the horizon goal. The destination was even mandated in a recent congressional authorization act for NASA that was signed by President Trump.
In the meantime, NASA has more modest plans — and these plans don't please Zubrin, for one.
NASA wants to put a "spaceport" in orbit around the moon. It would be a habitat for astronauts on long-duration missions. You could call it a "space station" if you wanted, though it wouldn't be nearly as big as the one that's circling the Earth right now. NASA refers to it as the Deep Space Gateway and describes it as "a crew tended spaceport in lunar orbit."
To read the full article, please click here.
Update: A public debate on the merits of NASA's plan for a cislunar space station will be held at the 2017 International Mars Society Convention this September at the University of California Irvine. For more details, please visit our web site (www.marssociety.org).