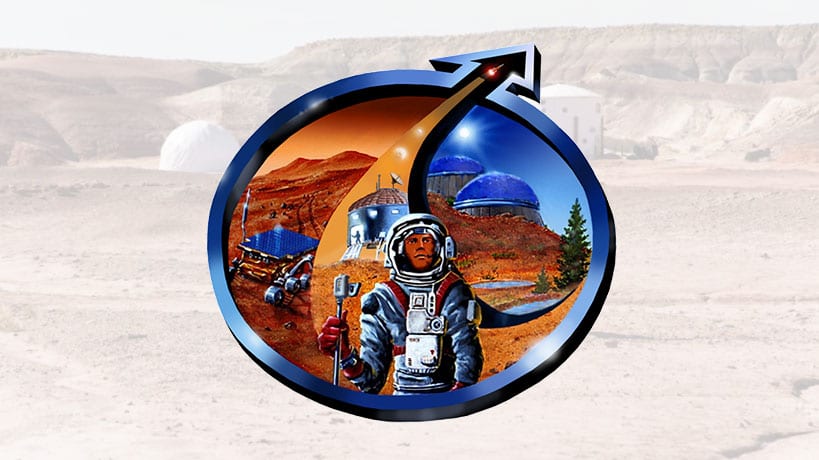 Anousheh Ansari to Give Keynote Address at 2017 Mars Society Convention Banquet
The Mars Society is pleased to announce that Anousheh Ansari, an Iranian-American engineer, businesswoman and the first female private
space explorer, will serve as the keynote speaker at the Saturday evening banquet of the 20th Annual International Mars Society Convention on September 9th at the University of California Irvine.
Making history more than a decade ago and fulfilling a life-long dream, Mrs. Ansari became the first self-funded female astronaut and first astronaut of Iranian descent to go to space, blasting into orbit on September 18, 2006 and spending eight days aboard the International Space Station as part of Expedition 14 crew of Soyuz TMA-9.
Since Mrs. Ansari's experience in space, she has been a leading advocate for human space exploration, including a mission to the planet Mars, working to stimulate grassroots enthusiasm for space among the world's youth population. She also supports and promotes STEM education, especially for girls.
A successful entrepreneur, Mrs. Ansari and her family sponsored the X Prize that kicked off the private space race that is now on the verge of opening the final frontier to all humankind. In addition, Mrs. Ansari is the co-founder and chairwoman of Prodea Systems, as well as co-founder and CEO of Telecom Technologies Inc. She also authored, with Homer Hickam, the book, "My Dream of Stars: From Daughter of Iran to Space Pioneer."
To learn more about the 2017 International Mars Society Convention, including how to register for the four-day conference and purchase tickets for the Saturday evening banquet, please visit our web site or contact Carie Fay at: [email protected]