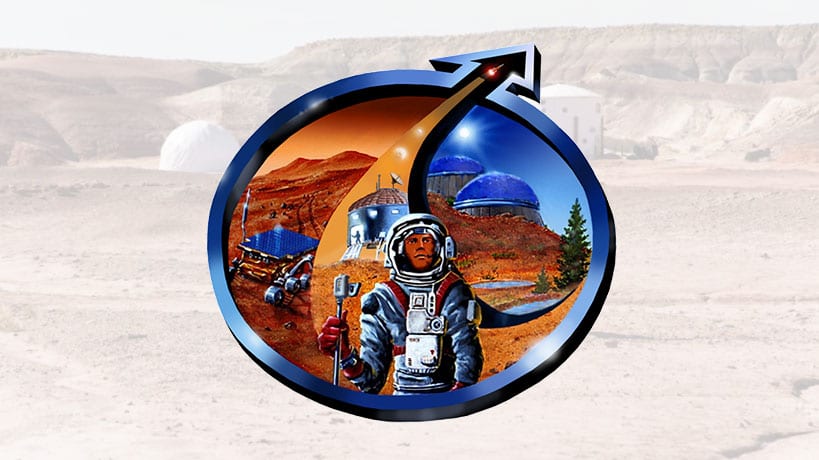 In September 2015, the Mars Society announced plans for the International Gemini Mars Student Design Competition in an effort to encourage a serious humans-to-Mars initiative. The new contest invited U.S. and international engineering students to create a detailed plan for a two-person Mars flyby mission proposal that could be placed on the desk of the new President in January 2017 and completed by the end of his/her second term in office.
Following the announcement, 19 student teams from around the world entered the Gemini Mars competition. Of these, ten teams representing over 20 universities from seven countries (Australia, Italy, Japan, Poland, Russia, the United States and the United Kingdom) were selected to participate in the final round of the contest on Saturday, September 24th as part of the 19th Annual International Mars Society Convention at Catholic University in Washington, D.C.
The ten finalists have been invited to present their official design proposals in person and in public before a group of seven judges drawn from NASA, the aerospace industry and the Mars Society.  Those serving as judges will include:
+ Dr. S. Pete Worden, Former Director, Ames Research Center, NASA
+ Greg Williams, Deputy Associate Administrator, Policy & Plans, Human Exploration & Operations, NASA
+ Steve Davis, Director, Advanced Projects, SpaceX
+ Dr. Robert Zubrin, President & Founder, The Mars Society
+ Peter Nikoloff, Director & Senior Weapons Systems Engineer, Nova Systems (Australia)
+ Dr. Anthony Muscatello, Chemist, Kennedy Space Center, NASA, & Chairman, Mars Society Steering Committee
+ Juergen Herholz, Former Senior Space Engineer & Member, Board of Directors, Mars Society Germany
The Gemini Mars mission has some similarities to the previously proposed Inspiration Mars initiative, but eliminates its principle weakness by avoiding the requirement to use a rarely employed high energy trajectory that imposed excessive technology development, launch capacity and schedule demands on the mission. Instead much easier and more frequently employable low energy trajectories are allowed, with the central goal being to enable a two-person Mars flyby mission that can be launched no later than 2024 as cheaply, safely and simply as possible.
For more details about the International Mars Society Convention, including registration details and the full program itinerary, please click here.